A total of 3646 news
2017/5/12
STUDY TIBETEN LANGUAGE IN TIBET UNIVERSITY Tuition: 16400 RMB/year Application fee: 50 USD Application Documents Required All documents (PDF scan) to be sent via email for application consideration: 1. TU Application Form for International students (completed, typed, and signed) 2. A passport-sized headshot photo (digital version in jpeg) 3. Valid passport front page (passport must ha...
2017/4/27
Cheap to learn Chinese language : Location: NINGBO CITY, ZHEJIANG PROVINCE Fees: 6000 RMB/year (including tuition and hostel) Hostel: Four people for one room, same as chinese students Other fees like books, residence permit, insurance, etc. are not included. Application Materials: application form, personal statement, one reference letter, passport and highest diploma...
2017/4/19
Cheap to study nursing School: Eastern Liaoning University http://www.study-in-china.org/Home/NewsDetail/758 Four years bachelor, Tuition: 12000RMB/year Registration fee: 450 RMB Hostel: 3500 RMB/year/double room, 6000 RMB/year/single room Taught in Chinese, HSK5 is required. But students can first study chinese language trainning. Fees for chinese language trainning: Tu...
2017/1/20
Need tutor for Grade 7 Student ( IB Curriculum)  Timing: 6 pm - 8 pm 2hours from monday to friday to support her in her study and concentrate to finish homework. Salary is negotiable  Contact : 18101195599 / 13501078412                  email: leo_bini@yahoo.co.in Address: Jiuxian Qaio Lu, Chaoyang District, Beijing University students are also welcomed ! 
2017/1/3
Over the recent years, with the implementation of strategies of Chinese Medicine going overseas, the magazine Chinese Medical Culture has received great popularity among the international readers. As the needs for gaining Chinese Medicine knowledge are growing day by day, the University designed and published the full English edition magazine Chinese Medical Culture (ISSN:2206-009X). This magazi...
2016/10/31
On October 22, a ceremony was held to launch BFSU Academy of Regional and Global Governance. Attending the ceremony were Liu Binjie, Chairman of the Education, Science, Culture and Public Health Committee of the National People's Congress, Hao Ping, Vice Minister of Education, Guo Yezhou, Vice Minister of the International Department of CPC Central Committee, Zhang Jianguo, Vice Minister of Hum...
2016/8/26
In less than ten days, world attention will turn towards Hangzhou. World leaders are gathering to discuss key issues in the global economy at the 11th meeting of the Group of Twenty and the first to be hosted by China, on 4–5 September 2016 in Hangzhou. China will put forward a blueprint for innovation-driven growth at the summit to find new drivers of global growth. The summit will release the ...
2016/8/24
If you type, "money can't" into Google it will magically complete the sentence with the following words, "buy happiness." Even a computer knows the old saying, "Money can't buy happiness!" Few would argue the truth of the phrase. Yet, how does this sentiment reconcile with the predominant occupation of our time, namely, the pursuit of money. Can Money Buy Some Happiness? In order to see w...
2016/8/23
Goodbye, Rio; Hello, China. After 16 days of sporting excitement, the first ever Olympic Games in South America lowed its curtain in Rio de Janeiro on Sunday. China got the second in the total medals of 70, which surprised most of the people. Some asked the questions about the Chinese athletes training and sports university in certain medias. Many people are curious about Chinese systems of s...
2016/7/25
Recently, hosted by Consulate General of Thailand in Kunming and Yunnan Department of Education, undertaken by Yunnan Minzu University, the 2016 Yunnan-Thailand Education Cooperation and Exchange Activity was held Yunnan Minzu University Lianhua Campus. 6 college representatives including president of Yunnan Minzu University and president assistant of Burapha University gave a speech in the ...
Art

more
China Beijing International Diet ...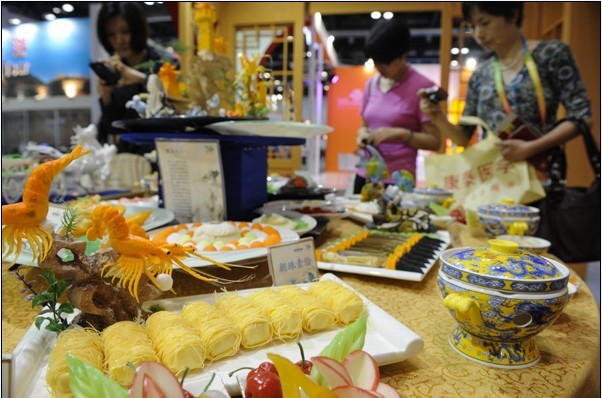 Exhibition of Ancient Chinese Jad...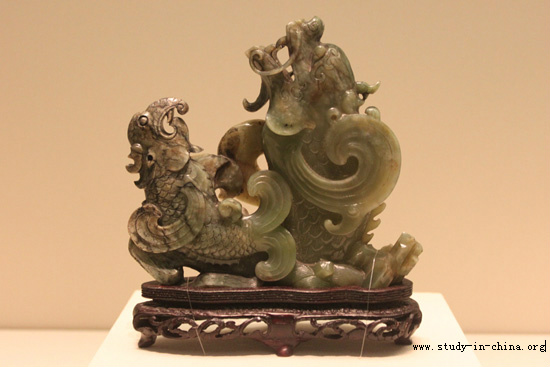 Longmen Grottoes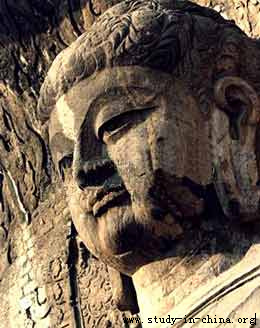 The 13th China Shanghai Internati...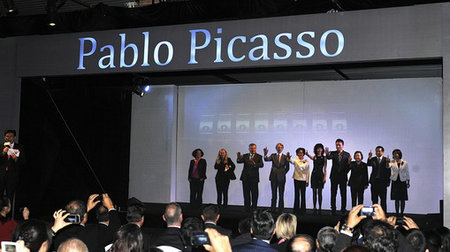 Custom

more