A total of 3646 news
2016/6/23
Chinese president Xi Jinping and Serbian president Tomislav Nikolić attend the groundbreaking ceremony for Belgrade China Cultural Center and together unearth soil for the foundation stone. on June 17 Chinese president Xi Jinping and Serbian president Tomislav Nikolić unearthed soil for the foundation stone at the groundbreaking ceremony for the Belgrade China Cultural Center on June...
2016/6/23
In the latest Asian University Rankings, China dominated the list with Tsinghua University ranking 6th and Peking University 9th, according to the 2016 QS release on Tuesday. As the global education group revealed the Chinese dominance on the world's largest regional university rankings, a total of 124 Chinese universities were in the top 350, of which 82 were higher education institution...
2016/6/21
Mannanov Abdurahim Mutalovich (3rd, L), rector of Tashkent State Institute of Oriental Studies, Saodat Nasyrova (2nd, R), Uzbek Director of Confucius Institute in Tashkent, Di Xiaoxia (1st, L), Chinese director of Confucius Institute in Tashkent, observe a Chinese calligraphy class in Tashkent, capital of Uzbekistan, on June 20, 2016. During recent years, the friendship between China...
2016/6/15
China will hold the first Silk Road International Cultural Expo in the city of Dunhuang in northwestern Gansu province, on Sep 20, with France as the guest of honor. The expo will promote exchanges among nations along the route of the ancient Silk Road, the China-led project to improve infrastructure and increase trade in the region, authorities said Monday at a press conference. It will fea...
2016/6/12
Hou Youwei Principal of XJTLU-AS The STEM science laboratories are many students' favorite place. XI'AN Jiaotong-Liverpool University Affiliated School's Principal Hou Youwei graduated from Suzhou University's physics department in 1984. After his graduation, Hou was sent to teach in his hometown, a poor area that lacked qualified teachers. He began teaching at a middle school and worked h...
2016/6/6
On June 1st and 2nd, China Perception: 100 International Doctors Explore the Optics Valley was held in Wuhan. Sponsored by China Scholarship Council and undertaken by Huazhong University of Science and Technology, this activity had attracted over 100 international doctors of Chinese Government Scholarship from 5 top universities for participation, including Huazhong University of Science and T...
2016/6/2
The 2018 FIFA World Cup will be the 21st FIFA World Cup, a quadrennial international football tournament contested by the men's national teams of the member associations of FIFA. It is scheduled to take place in Russia from 14 June to 15 July 2018, after the country was awarded the hosting rights on 2 December 2010. This will be the first World Cup held in Europe since 2006. The final tou...
2016/6/2
Metro Line 4 is the latest in a series of investments in infrastructure that are transforming public transport in Rio de Janeiro A new metro line linking Rio de Janeiro's city centre, tourist neighbourhoods and beach areas to the main Olympic zone will start operating on 1 August, the state government of Rio de Janeiro has confirmed. During the Rio 2016 Olympic Games, which begin on 5 Aug...
2016/4/29
A job fair for finance and economics-related employment, held by Xi'an Jiaotong-Liverpool University and Renmin University of China, attracted numerous undergraduate and postgraduate students from both universities seeking information about internships and employment opportunities. The fair brought together 27 companies focused on finance, economics, information technology, software design, lan...
2016/4/27
The 3rd Exchange Students Programs Publicity was held by Office of International Exchange and Cooperation (OIEC) in Baoshan, Baiyun and Huaxi campus from April 12th-13thand about 200 students attended. GZNU started its students' exchange program in 2004 and in the last dozen years over 500 students have benefited from it. This year, Programs in America, Britain, Portugal, South Korea, Japan, Ma...
Art

more
China Beijing International Diet ...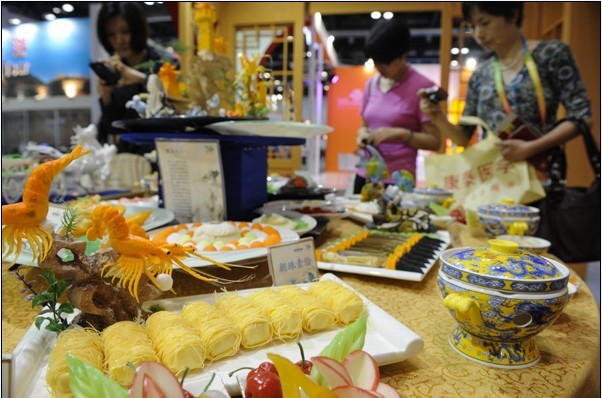 Exhibition of Ancient Chinese Jad...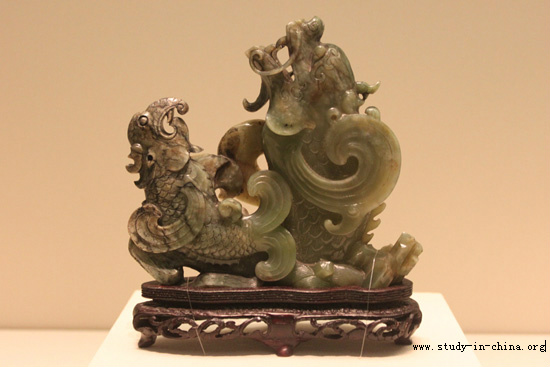 Longmen Grottoes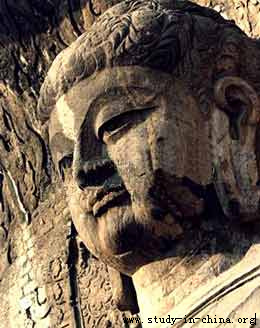 The 13th China Shanghai Internati...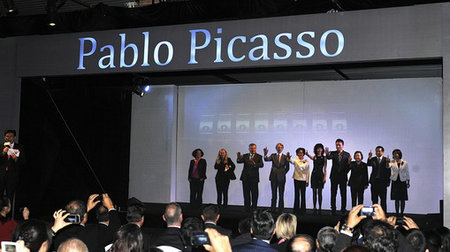 Custom

more