A total of 3646 news
2006/11/2
HSK gains more popularity overseas According to the Shanghai-based Xinmin Weekly, the number of overseas citizens coming to China has been increasing and spurred on by China's accession to the World Trade Organization and Beijing's winning of the host of 2008 Olympic Games. There has been a significant surge in arrivals from Europe and North America over the past two years. Acc...
2006/1/9
Rural education In September 2003, the State Council held the National Conference on Education in Rural Areas, deciding to establish a system that helps poor rural students receive compulsory education. A timetable of goals was set up. By 2007, all rural students in poverty, whose total family income is below 625 yuan ($75.5) annually, at compulsory education age (between seven ...
2006/1/10
Development of China's educational services In 2003, the educational sector made new progress in reforms and development in line with the objective of building a well-off society and improving educational services to satisfy people's demands and in implementation of the guideline of national rural education work conference. Compulsory Education The coverage rate of the "two bas...
2006/6/13
China Culture Calligraphy has traditionally been regarded as China's highest form of visual art - to the point that a person's character was judged by the elegance of their handwriting! Decorative calligraphy is found all over China, in temples and adorning the walls of caves and the sides of mountains and monuments. The basic tools of calligraphy - brush and ink - are also the tools of Chinese ...
2006/1/9
Chinese language catching on in U.S. classrooms PORTLAND, Oregon (AP) -- Twenty-four young faces in the kindergarten class at Woodstock Elementary School watch intently as their teacher holds up a construction paper cut-out of a large red circle, and waits for them to identify the shape. Piece of cake for a roomful of savvy 5-year-olds, except that teacher Shin Yen is looking for the shape's n...
2006/1/9
Study Seeks to Test Power of Prayer "I definitely believe, still believe, that prayer and intention matters a lot," she said. Kraft is one of 120 breast cancer survivors being studied. All are healing from reconstructive surgery. For eight days, strangers around the world pray, or concentrate on positive thoughts for some of the participants. But not every participant is prayed for. The r...
2006/1/6
Spokesman on Taiwan affairs, Chen's talk Chinese mainland spokesman on Chen Shui-bian's New Year talk Li Weiyi, spokesman for the Taiwan Affairs Office of the State Council, made a comment about Chen Shui-bian's New Year talk at a regular press conference in Beijing Friday. "We've not only noticed Chen Shui-bian's latest talk, but also the comments on his talk by various ci...
2006/6/13
Giant panda pair for Taiwan unveiled, names solicited Cao Qingyao, spokesman of the State Forestry Administration, points to the photo of the two giant pandas for Taiwan compatriots at a press conference in Beijing, capital of China, Jan. 6, 2006. [Xinhua Photo] A handout photo during a press conference in Beijing, China, on Jan. 6, 2006, shows the two giant ...
2006/1/6
U.S. business group will rank school performance WASHINGTON (Reuters) -- The largest U.S. business association said Wednesday it would start ranking school systems' performance as part of efforts to raise a work force that could better compete in the global economy. U.S. Chamber of Commerce President Tom Donohue said the United States could not maintain its economic lead while many of its scho...
2010/11/20
China sets goals for monetary policy The People's Bank of China (PBC), China's central bank, disclosed Thursday the macro-control goals for its monetary policy in 2006. The year-on-year growth of Broad Money M2 in 2006 will be 16 percent, the growth for Narrow Money M1 will be 14 percent and the increase of RMB loans will be 2500 billion yuan (308.6 billion US dollars), said the PBC. The g...
Art

more
China Beijing International Diet ...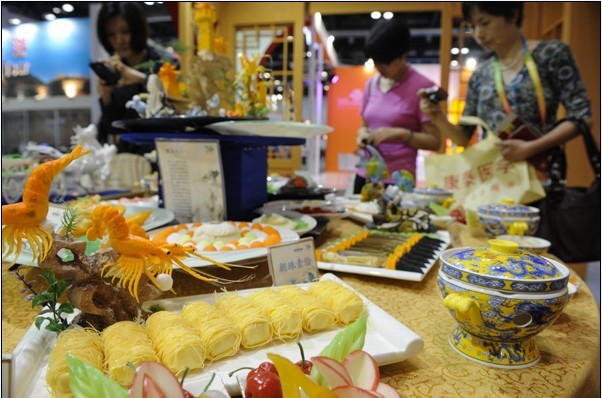 Exhibition of Ancient Chinese Jad...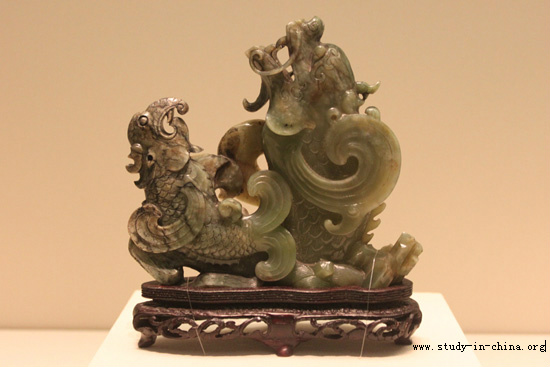 Longmen Grottoes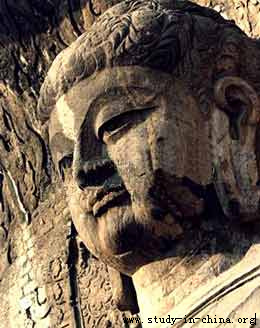 The 13th China Shanghai Internati...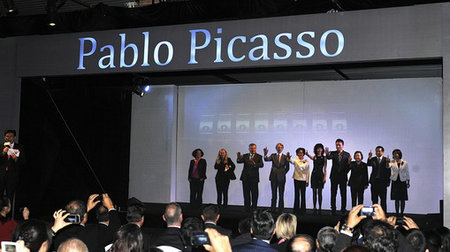 Custom

more