A total of 307 news
2017/1/15
China's State Council has issued a plan on educational development for the 13th Five-Year Plan period (2016-2020), which aims to achieve major progress by 2020. China will comprehensively deepen its reform in the education sector to provide support for nation-building goals, according to the statement signed by Premier Li Keqiang. The document detailed key tasks, including improving educat...
2014/9/15
A foreigner, right, shows his job application form at a human resource market in Beijing in this 2012 file photo. Beijing municipal authorities issued a decree on Sunday to further tighten foreign hiring requirements in the capital city, The Beijing News reported Monday. The decree jointly released by Beijing Human Resources and Social Security Bureau, Foreign affairs office of Beijing and ...
2014/7/11
GUILIN - The city of Guilin in South China's Guangxi Zhuang autonomous region is expected to become the ninth Chinese city to offer international transit passengers 72-hour visa-free stays. The visa-free scheme will take effect on July 28, according to the municipal government. The scheme covers travelers from 51 countries, including the United States, Britain and Australia. Under the plan...
2014/6/18
After the promulgation of new Immigration Control Act in China, Entry and Exit Regulations and norms of visa application for foreigners also came into act in turns. The No.30 article in the new Act stipulates that "Non-working residence permit shall be valid for more than 180 days". The second item of the No.15 article of the Regulations stipulates that "Study Residence Permit shall be issued to...
2014/6/16
Attention Dear all, The laws and regulations for visa (residence permit) will be changed as follows from 1st July 2013. 1. Foreigners have to extend their residence permits 1 month before expiring date. 2. When extending the visa (residence permit) at the Police, the valid period of the new visa will start (and counted) from the 2nd day of the expiring date of your previous visa instead o...
2014/3/3
The government of Fujian Province has established the fujian Government Scholarship for International Students (hereinafter referred to as FGS) in accordance with the Guidance for the Medium and Long-Term Educational Reform and Development in Fujian Province (2010-2020),in effort to further promote the development and make progress on scale, level and service ability of the international studen...
2014/2/28
A total of 2,031 relief organizations have been set up to safeguard the basic interests and rights of the homeless, Minister of Civil Affairs Li Liguo said on Friday. Of the organizations, 261 are protection centers for juveniles. In 2013, 2.35 million homeless people received help, including 159,000 juveniles, said Li at a press conference. Civil affairs offices set up the organizations to h...
2014/2/28
President Xi Jinping will head the central Internet security and informatization leading group, according to a statement released after the first meeting of the group on Thursday. Xi presided over the meeting, stressing that Internet security and informatization is a major strategic issue concerning a country's security and development as well as people's life and work. "Efforts should be made...
2014/2/27
Chinese Higher Education Institutions Admitting International Students under Chinese Government Scholarship Programs 安徽 Anhui Province 1 安徽大学 Anhui University 2 安徽农业大学 Anhui Agricultural University 3 安徽师范大学 Anhui Normal University 4 合肥工业大学 Hefei University of Technology 5 中国科学技术大学 University of Science and...
2014/2/27
(The English translation is for reference only. In case of discrepancy, the Ministry of Education of P.R.C. reserves the authority for final interpretation.) Institutions Scale of Enrollment 1. 首都医科大学 CAPITAL MEDICAL UNIVERSITY 100 2. 天津医科大学 TIANJIN MEDICAL UNIVERSITY 200 3. 河北医科大学 HEBEI MEDICAL UNIVERSITY 120 4. 大连医科大学...
Art

more
China Beijing International Diet ...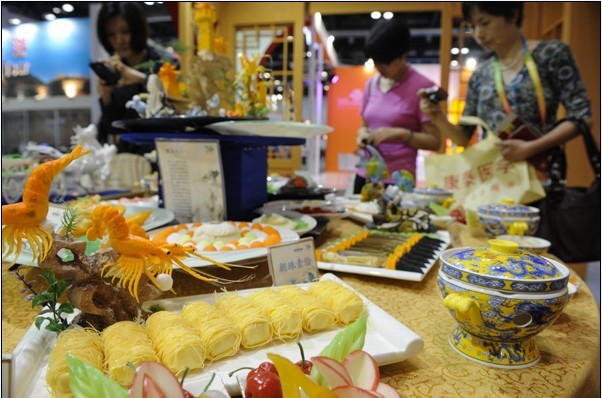 Exhibition of Ancient Chinese Jad...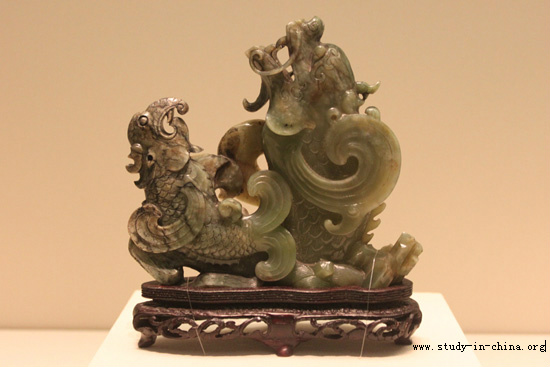 Longmen Grottoes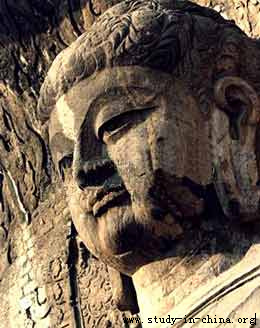 The 13th China Shanghai Internati...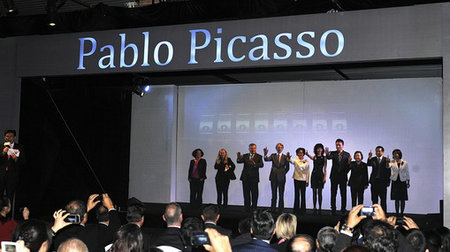 Custom

more