A total of 378 news
2016/7/25
Binzhou Medical University(BMU) is a common medical university at provincial level in Shandong Province. It was included in the Shandong Province's construction projects of elite universities centered on the cultivation of applied talents in 2013. After more than 60 years'development, the University has improved a lot in various undertakings.Now Binzhou Medical University has bloomed into a unde...
2016/7/25
Even in the Internet age, few ordinary people reach nationwide fame as quickly as those who ace the gaokao college entrance exams. While enjoying glory and admiration, these young people need to get ready for the sneers that will come if they fail to meet the sky-high expectations that society places on them. Yuan Jiawei has been rather composed in front of the media, considering that just thre...
2016/7/1
With summer vocation at corner, most universities has closed the application system for international students. So what should they do now?!!! Don't worry, we CUECC are still have lots of good universities ready for you to choose and today let's see a best university in Nanjing, the historical CAPITAL city once. Programs offered in English BACHELOR Electronic Information Engineering Comput...
2016/6/24
"Wushu and Winter Olympics in Beijing" -2016 Foreign Students' Camping took place in Beijing from May 25, 2016 to May 28, 2016. 256 international students from 37 universities joined in the activity. Eight International Students from Yangtze University participated in it. During the martial arts competition, Muhammad Saleh, Zaid Shakoor Daudpota, Muhammad Arslan have got 5th, 7th and 8th ...
2016/6/16
University Introduction China Jiliang University, a well-known top university throughout China in the sector of quality supervision, inspection and quarantine, is located in Hangzhou, an intriguing historical and cultural city in Zhejiang Province, East China. While engineering is the focus, CJLU is, however, a comprehensive university that offers many disciplines, including engineering, s...
2016/6/14
Calvin Mandela Achieng was the first international student from Kenyan who studied in Dalian Medical University (DMU) from September, 2009 to July, 2015. The education of DMU gives him the prerequisite to pass the exam and get the medical license successfully. Calvin passed the exam within six months' after his graduation. His excellent performance gives credit to not only his efforts but DMU'...
2014/12/19
if you are working at guangzhou, but your chinese is not good, dont worry. Apply to study at Guangdong University of Education. Just need 3 times a week, one time by two hour. you can negotiate the time hour with your own teacher. Guangdong University of Education was founded in 1955 which is a high-tier provincial university. This program is designed for students (age from 18 to 55) who are ...
2014/11/11
School View Programs (this school even provides one-one tuitoring courses) Other fees Time Schedule living environment for details, plz contact sophia Tel: 0571-88165512 Email:cueccservice@126.com skype: sophia19900813 wechat:XZ906838791
2014/10/30
Zhejiang University of Science and Technology (ZUST) is a full-time regular public university, which focuses on engineering, with additional disciplines in science, arts, economics, management, and education. Combining the technical know-how of German Applied Science Universities with its own experience, ZUST explores ways of cultivating international specialists with applied skills. ZUST is lo...
2014/10/30
Why ZUST? 1. ZUST is a public university directly under the guidance of Zhejiang Provincial Government and funded by Chinese Government and German Government through national projects. 2. All international students are eligible to apply for "Chinese Government Scholarship", "Confucius Institute Scholarship", "Zhejiang Provincial Government Scholarship for International Students" and "ZUST Schol...
Art

more
China Beijing International Diet ...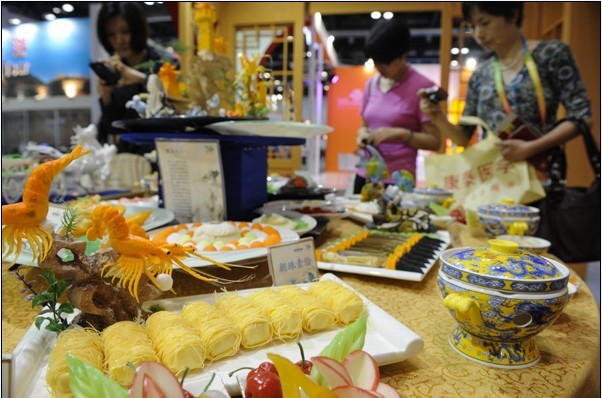 Exhibition of Ancient Chinese Jad...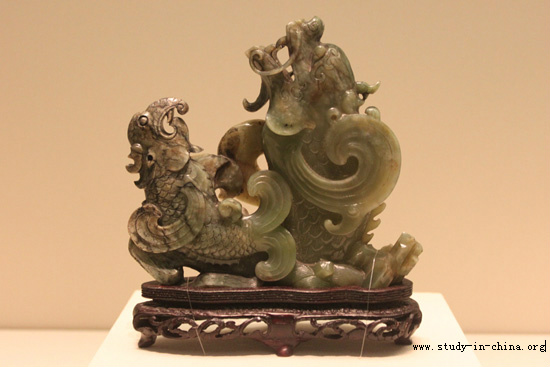 Longmen Grottoes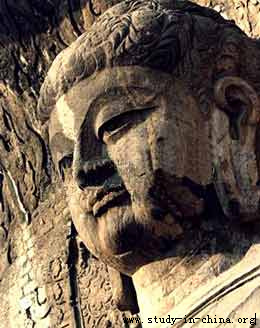 The 13th China Shanghai Internati...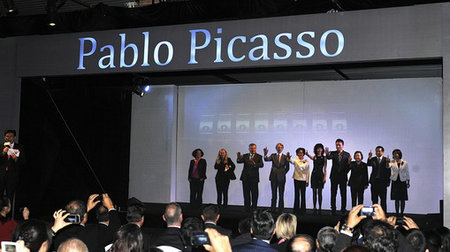 Custom

more