A total of 378 news
2008/9/27 15:24:00
China's education and training is a sunrise industry. In particular, China's vocational education market has a great potential. China's college graduates have entered a period of fast growth. In 2007, China's number of college graduates jumped to 4.79 million from 2.50 million in 2004, which on the one hand increases greatly employment pressure on the society, on the other hand, quite a few comp...
2008/8/29 8:33:00
Open your mouth and follow the guy in the video , then speak aloud: Jin tian tian qi zhen hao (what's a find day today).
2008/8/22 8:36:00
As the closure of Beijing summer olymic games steps close, China and Beijing get great more familiar to the rest of the world. And China is expecting more international exchange in all kinds of field. In recent days,China is hoping that American college students watching the Summer Olympics will want to travel there, providing a bump similar to what Australia and Greece enjoyed in 2000 and 20...
2008/3/7 15:23:00
GUANGZHOU: A new university is to be established to meet the increasing demand for skilled workers in this provincial capital. Chen Chuanyu, deputy mayor of Guangzhou, yesterday said the new Guangzhou University will be set up on the existing joint campus of the city's former Guangzhou University, the Guangzhou Normal Institute and the South China Construction Institute. The university and i...
2008/3/7 15:22:00
HANGZHOU _ Academicians, leading scientists, and respected professors were appointed deans of the 11 schools of the newly merged Zhejiang University in East China's Zhejiang Province on Friday. Among the talented individuals appointed, six are academicians of the Chinese Academy of Sciences and the Chinese Academy of Engineering, two prestigious think tanks that enjoy worldwide reputations. ...
2008/3/7 15:21:00
Wednesday's Beijing Today says that, in this coming fall, 2400 candidates will be enrolled in 24 elite universities to pursue MPA (Master of Public Administration) degrees, the first ever in China. On Monday morning, Mr. Zhu Liyan, secretary general of the China National MPA Education Counselling Committee, disclosed that three most important academic degrees in the world, namely MBA, MPA ...
2008/3/7 15:21:00
The University of Hong Kong (HKU), the oldest and most prestigious institution of higher learning in the city, celebrates its 90th anniversary this year. A special exhibition, being held at the university's Museum and Art Gallery, features architectural models, artifacts, and photographs and provides a survey of the university's history -- from its founding as a single-building institution in Ma...
2008/3/7 15:19:00
THE National People's Congress (NPC) is to make a high-profile move in the final lap of the effort to spread nine-year compulsory education throughout the country. The year 2000 is the official deadline laid down in the Compulsory Education Law, adopted by the NPC in 1986, to provide nine years of compulsory education for all children. Peng Peiyun, He Luli, Cheng Siwei, Xu Jialu and Jiang Zh...
2008/3/7 15:14:00
Hu nan top romote quality education CHANGSHA _ Hunan Province will accelerate the development of secondary and vocational education programmes to help boost agricultural and industrial production. By the end of this year, the portion of eligible young people in the province enrolled in the nine-year compulsory education...
2008/3/7 15:14:00
Investigation:Chinese Young sters Lack of Knowled gein History An investigation showed that Chinese youngsters are short of knowledge in Chinese history. The investigation was made among 14-28 year old residents in the four cities of Beijing, Shanghai, Shenzhen and Wuhan by paying a direct visit to their families. The average score of 1065 valid questionna...
Art

more
China Beijing International Diet ...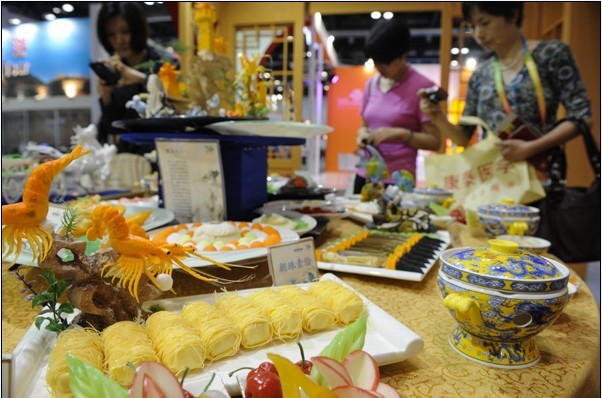 Exhibition of Ancient Chinese Jad...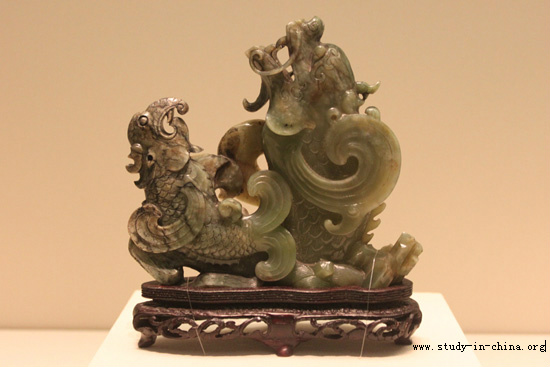 Longmen Grottoes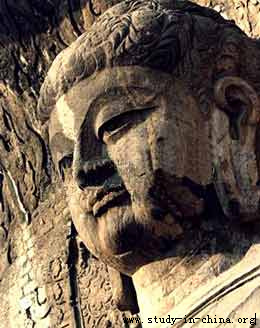 The 13th China Shanghai Internati...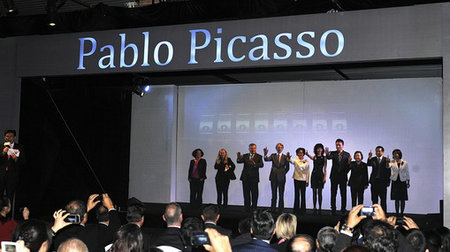 Custom

more