Traditional Chinese Medicine-Huatuo
华佗 Hua Tuo


HUA Tuo was a famous physician in the later years of the Eastern Han Dynasty (AD 25-220). He is widely known as the first doctor in traditional Chinese medicine to invent some anesthetic herbal formulas and the first surgeon to conduct abdominal operations.

Hua also created a set of therapeutic qigong exercises called Wuqinxi or Five-Animal Frolics, which imitate the movement of tiger, deer, bear, ape and bird, and are still popular today.

As a result, there are numerous temples across the country where people continue to worship this legendary doctor, and his name and image adorn all types of medical and health products.

Hua was born in today's Bo County in eastern China's Anhui Province. His father died when Hua was only seven. He lived afterward with his mother in abject poverty. In order to survive and enable her son to have a career, the mother sent young Hua to study medicine from a folk doctor surnamed Cai.

The master first asked the boy to learn filling the prescriptions with other elder apprentices. But, the boy was frequently bullied by his fellow apprentices because of his young age. He was even denied the use of Chinese scales, so making his job almost impossible. However, through diligent practice, the boy later learned to accurately measure the weight of herbal and other pharmaceutical ingredients using only his hands.

The master was very much impressed by the boy's diligence and ingenuity, so he decided to teach him all the skills he knew. Soon, Hua became an expert in fields such as acupuncture, physiotherapy, gynecology, pediatrics and surgery. Particularly, he later mastered exceptional expertise in surgery and anesthesia. He even invented mafeisan, an anesthetic herbal powder.

Before Hua's time, Chinese doctors were helpless when treating patients with internal illness that could not be reached by acupuncture needles or herbal medicines. Using his innovative anesthetic powder, Hua could make an incision on a patient's abdomen and remove the bad tissues or diseased parts of organs.
Then, he would stitch up the abdomen and apply some ointment to it. In four to five days, the pain would go and within a month, the patient would fully recover.

Hua later appeared in many legendary stories. One of them is about how Hua did surgery on Guan Yu, a famous general of the Kingdom of Shu, without using any
anesthesia.

According to the story, after Guan's right arm was wounded in a battle by a poisonous arrow, he invited Hua to help treat the wound. First, Hua wanted the general to take his anesthetic. The general laughed and said that it was not necessary since he was not afraid of pain.

So, without applying any anesthetic, Hua used a scalpel to cut off the poisoned flesh from Guan's arm and then scraped the affected bones while the general calmly played chess. Listening to the sound of bone scratching, the onlookers' faces turned pale but the general never uttered a single sound of discomfort throughout the operation.

This popular story extols both the doctor's exceptional skill and the rare bravery of the general.
Art

more
China Beijing International Diet ...
Recently, The hit CCTV documentary, A Bite of China, shown at 10:40 ...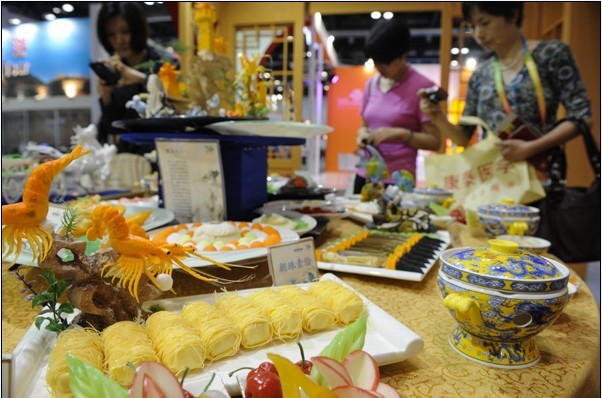 Exhibition of Ancient Chinese Jad...
At least 8,000 years ago, Chinese ancestors discovered a beautiful...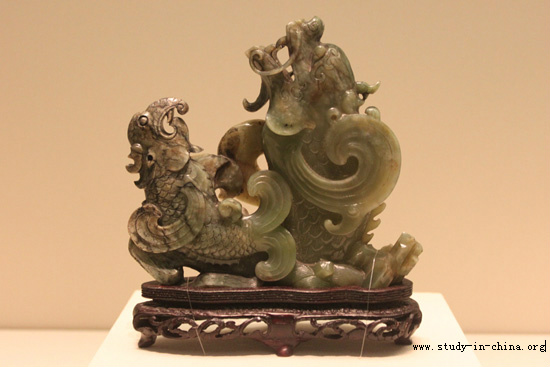 Longmen Grottoes
The Longmen Grottoes, located near Luoyang, Henan Province, are a tr...