Top 10 Famous Restaurants for You to Enjoy Thailand Food in Beijing
1 Jiao ye
There is no better place in Beijing to have the tasty pure Thailand dishes in the ambience with a vivid tropical forest style, served by the warm-hearted Philippine waiters. After 20:00 o'clock, there are song and dancing shows.

2 Service for people
The Thailand king's portrait hanging on the wall, the sorts of posters and pictures sticking everywhere, all the settings show the Thailand's local custom. And the dishes win a good comment in Beijing.

3 Violet Pepper
From ingredients to environment, everything is in the original Thailand style. Moreover, you can take the pure Thailand dishes with any wines in the world.

4 Thailand Pepper
In the simple but elegant environment, you can taste the pure Thailand cuisines in a warm atmosphere. The seafood salad and roast weever are really good and spicy.

5 Asian star New Marin restaurant
Integrating the flavor of Indian, Thailand, Malaysia, and Singapore into one cuisine, the menu is varied but with a pure southeast Asian flavor. It offers some promotions for VIPs.

6 Golden Elephant Orient restaurant
It enjoys fame in the fashion group for the quiet ambience, and the delicate decoration and tableware. The pure flavor dishes, esp. curry, are very delicious with a reasonable price.

7 Jin tao wan
The environment and service are full of the southeastern Asian style. Most spices are delivered from the original place, to keep its pure flavor, which is better than others.

8 Lemon Leave
It's Thailand hot-pot clay decorated with a modern dark color, full of the wispy foreign music, welcomed by the fashion group. The special dish is the Benz hot-pot.

9 Lily Thailand cuisine
The quiet and comfortable environment can release your tiredness. The romantic pink background suits for dating. The sour and spicy flavors here are very special.

10 Lemon Leave Tai yin restaurant
You can enjoy a budget lunch buffet on the working day. The table is limited but the traffic is convenient. The delicious food and the high quality service will not disappoint you.
Art

more
China Beijing International Diet ...
Recently, The hit CCTV documentary, A Bite of China, shown at 10:40 ...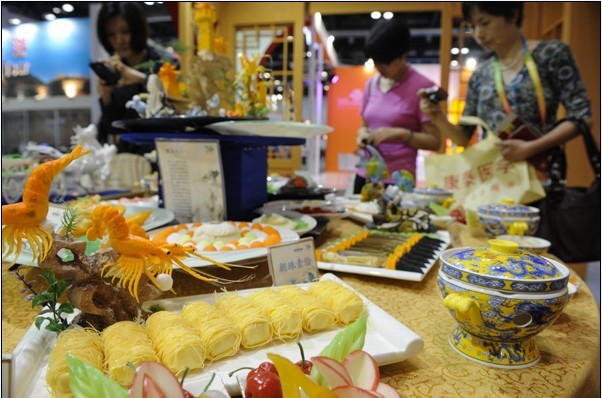 Exhibition of Ancient Chinese Jad...
At least 8,000 years ago, Chinese ancestors discovered a beautiful...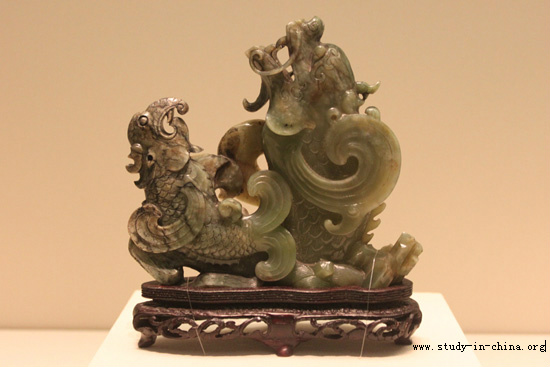 Longmen Grottoes
The Longmen Grottoes, located near Luoyang, Henan Province, are a tr...