5-day Chengdu Scenic and Historic Tour shared by Foreiner
Day 1 Wolong/ Bifengxia
The day will be devoted to Bifengxia Panda Reserve Base. It should be the first stop if you take China panda tours. As the Wolong Panda Reserve Base was destroyed in Wenchuan Earthquake in 2008, the Pandas were immigrated here, hence forming this world's largest panda reserve base with the most advanced equipments. There are over 20 research laboratories and feeding centers in the base, including Panda Breeding Spots, Panda Kindergarten, Panda Hospital and the Research Centers. Here, you could appreciate the adorable pandas playing, eating bamboos and climbing trees in real life or even hold one if interested.
Day 2 Chengdu downtown
Today you will do sight-seeing in Chengdu City. Destinations include Thatched Cottage of Du Fu, Wuhou Memorial Temple, Chengdu Jinsha Ruins Museum,as well as the most popular alley in Chengdu— Wide and Narrow Alleys(Kuan Zhai Xiang Zi).
As an option in the evening(200RMB extra), enjoy a wonderful variety show of Face changing and Flame Spitting - Out of Sichuan Opera.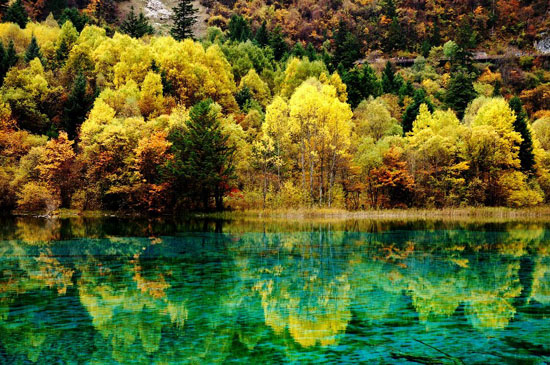 Jiuzhaigou amazing scenery in autumn
Day 3 Huanglong
Transfer to Chengdu Airport and fly to Jiuzhaigou. In the afternoon, Visit Huanglong Scenic and Historic Interest Area, a UNESCO World Natural Heritage site, with beautiful mountains, lush woods, colourful flowers, and crystal clear waters.Here you can appreciate the amazing colorful pools.
Day 4 Jiuzhaigou
After breakfast, head to the Jiuzhaigou National Park.Visit the Shuzheng and Zezawa Valleys; Pearl Sands and Shuzheng Waterfall; the Tibetan village of Shuzheng, and numerous picturesque lakes including Panda Lake, Long Lake, Rainbow Lake, Tiger Lake and Rhinoceros Lake. Then summon your energy for a Tibetan folk customs show at night, consisting of singing, dancing and other programs (The entrance fee is180 RMB).
Day 4 Leshan
Driven to Leshan to take boat to appreciate the Giant Buddha, a sitting stone statue of Maitreya carved on a cliff at the confluence of Min River, Qingyi River and Dadu River. Measuring about 233-feet high, this Buddha with serious expression is the largest stone Buddha in the world whose carving work took about 90 years. Afterwards,travel to Mt. Emei and register in a hotel at its foot.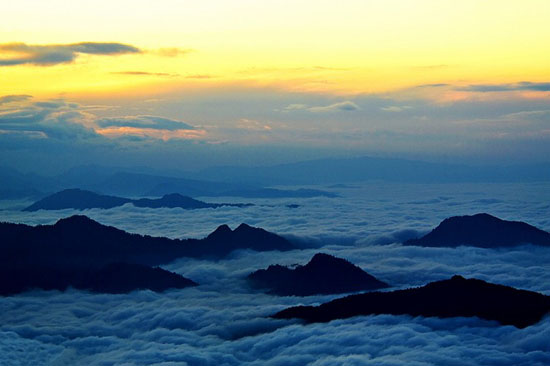 Mt. Emei Sunrise
Day 5 Mt. Emei
The tour today will focus on Mt. Emei itself and two renowned temples on it, Baoguo Temple and Wannian Temple. As one of the four most famous Buddhist mountains in China, Mt. Emei boasts temples and gathers Buddhism culture. In addition, owing to its majestic cliffs, deep valleys, flying waterfalls, sea cloud and verdant forests, the mountain has been reputed as 'a beauty spot under heaven' by Chinese people since ancient times. Situated at the foot of Mt. Emei, Baoguo Temple is the largest temple on Mt. Emei and known as the No.1 scenic spot on the mountain.Wannian Temple is one of the oldest temples on Mt. Emei which houses rich Buddhist cultural relics.
Art

more
China Beijing International Diet ...
Recently, The hit CCTV documentary, A Bite of China, shown at 10:40 ...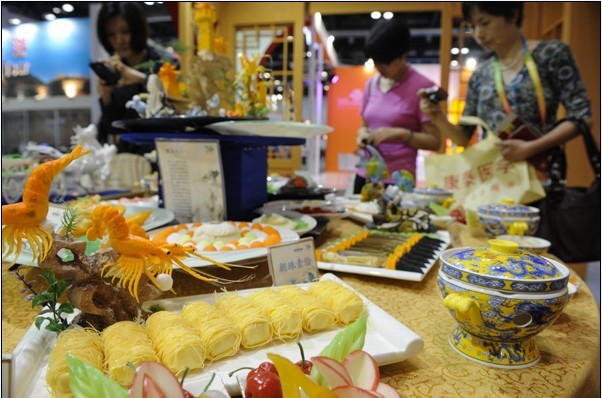 Exhibition of Ancient Chinese Jad...
At least 8,000 years ago, Chinese ancestors discovered a beautiful...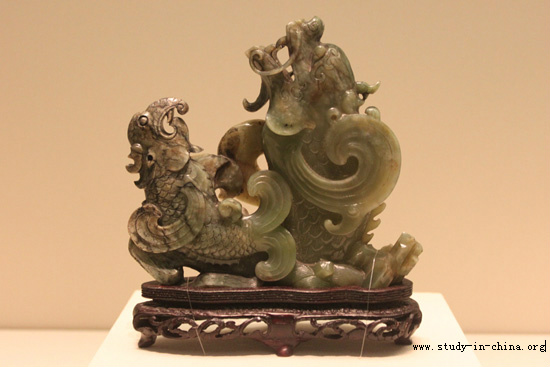 Longmen Grottoes
The Longmen Grottoes, located near Luoyang, Henan Province, are a tr...