A total of 788 news
2014/10/16
Pingyao county, in Shanxi province has many cultural heritage sites and, after years of preservation work, has been able to save many endangered relics, with 128 items, four at the national level, and 16 at the provincial level under its protection. The county culture bureau reports that another 15 will be added to the list this year and Pingyao ranks higher than most other areas in the provinc...
2014/10/16
Known for its clean air and cultural diversity, the province is also home to quaint island getaways, historical neighborhoods and a number of lively food markets. Though it may not have internationally renowned metropolises, Fujian province in southeastern China is filled with cities reputed for their cultural richness and year-round clean air. According to the China National Tourism Administr...
2014/10/14
Photo taken on Oct. 14, 2014 shows an autumn view of the West Lake in Hangzhou, capital of east China's Zhejiang Province.
2014/10/14
Located in the southern part of the Minshan Mountain range, Huanglong is a scenic and historic area in northwestern Sichuan, extending over an area of 700 square kilometers (70,000 hectares). This area is known for its colorful pools created by calcite deposits, especially in Huanglonggou (Yellow Dragon Gully), as well as for its diversity in forest ecosystems, snow-capped peaks, waterfalls and ...
2014/9/16
Hunan is a fantastic part of China that counts many famous scenic spots. Among these, the best-known include: Dongting Lake, the Yueyang Padoga, Fenhuang Ancient Town and the Wulingyuan Scenic and Historic Interest Area where the gorgeous Zhangjiajie National Forest Park is located. The following are the top 10 attractions that Hunan Province has on offer. Let's take a closer look. NO.10 Peac...
2014/8/8
The cities of Beijing and Zhangjiakou, who are jointly bidding to host the 2022 Winter Olympics, will 'join hands' for the first time in putting on the fourth edition of the Tour. Launched in 2011, this year will witness the last race of the original agreement between cycling's governing body, the UCI, and the Beijing Municipal government. Local organizers say they will only consider continuing...
2014/8/6
Located in the ancient Suzhou city, Yipu Garden is a small scale garden with artistic characteristics of the Ming Dynasty (1368-1644). The garden highlights its simple, unsophisticated and elegant style. In November 2000, it was included in the World Cultural Heritage List by the UNESCO. Yipu Garden is simple and natural, showing the typical characteristics of the gardens of the Ming Dynasty. T...
2014/8/5
Nanjing expects to forge a vibrant international image by hosting the Youth Olympic Games with an innovative yet frugal approach, organizers said at the 10-day countdown celebration of the gala event. Promising innovations in competition format and non-athletic activities, the 2nd Youth Olympic Games in Nanjing will spearhead the reform of the international Olympic Movement towards sustainabili...
2014/8/5
Located at the boundary of southwest China's Sichuan province and Yunnan province, Lugu Lake is a mysterious land with charming sceneries and a unique matriarchal culture. Lugu Lake covers an area of 50.8 square kilometers at an altitude of 2,688 meters. Encircled by a verdant sea of grass, seven islets are studded in the middle of the lake. Inside the lush, virgin forest, panthers, roe, deer, ...
2014/8/1
Nanjing Youth Olympics organizers are stepping up their preparations to ensure that everything will run smoothly for the event and that includes testing, the event's transportation shuttle service and as well as rehearsing for the opening ceremony. More than 500 vehicles will be used to transport competitors, and delegates to and from hotels, and the athletes village. And security will also be ...
Art

more
China Beijing International Diet ...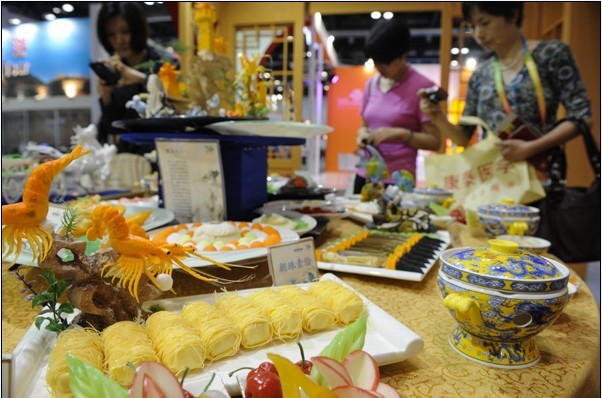 Exhibition of Ancient Chinese Jad...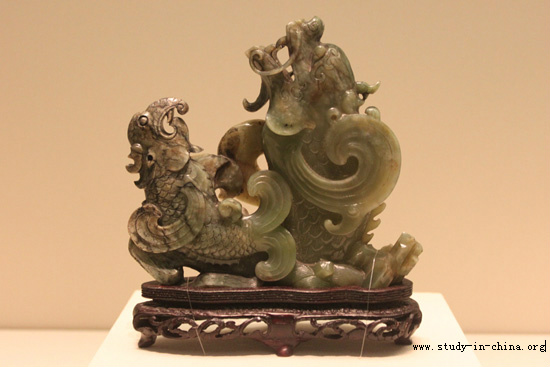 Longmen Grottoes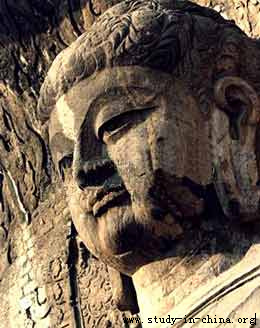 The 13th China Shanghai Internati...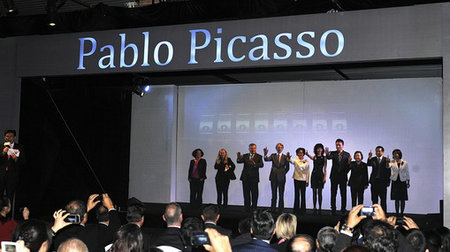 Custom

more