Three Performances of Chinese Culture Hit the Audiences in Corydon
On 4th February 2012, the Confucius Institute for Traditional Chinese Medicine and Kung Fu Schools-Croydon jointly organized 3 shows to celebrate the Chinese New Year at the Fairfield Halls.

Dr Min Liu the Executive Director I explaining the Confucius Institute's work to the Cllr Bass, the Mayor of Croydon

Group photo after the show
A number of local dignitaries joined the celebration, including Mr. Qiao Fenghe, the third Secretary Education Section from the Chinese Embassy, the Mayor Councillor Graham Bass, Mayoress Mrs Jean Bass and Cllr. Steve O' Connell from the Greater London Assembly. Altogether 2, 400 audiences watched the shows and joined the workshops. During the performance, the audiences watched the Chinese folk dance, traditional Chinese dance, Chinese martial arts, Chinese Tai Chi Fan, Chinese musical instruments performances. Children from Kung Fu Schools-Croydon showed their skills and movements in practicing Kung Fu, which won a big applause from the audiences. In addition, the audiences participated in the "Handkerchief spinning Interaction", which was a traditional folk dance movement. The audiences learnt how to say "hi", "thank you", "happy new year" in Chinese.

The audiences at the Fairfield Halls watching the Chinese New Year Show

Kung Fu Show from students at Kung Fu Schools-Croydon
Mr. Alan Patterson, the Director of Kung Fu Schools-Croydon, commented "It is a fantastic event. Children and parents had a wonderful time. It is exciting for the children to show their Kungfu." The Mayor Councillor Graham Bass mentioned "More events to celebrate Chinese culture should be held in the future. It is a wonderful experience to celebrate the Chinese New Year at Croydon."

The Kung Fu School student is learning a movement from Master Wang Kexin
Art

more
Exhibition of Ancient Chinese Jad...
At least 8,000 years ago, Chinese ancestors discovered a beautiful...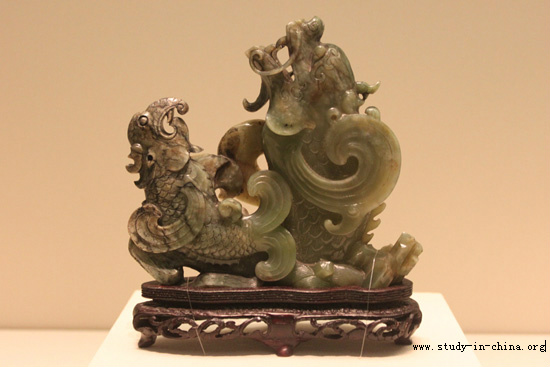 Longmen Grottoes
The Longmen Grottoes, located near Luoyang, Henan Province, are a tr...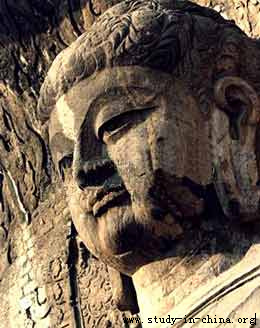 The 13th China Shanghai Internati...
On the evening in Shanghai, lights glittering warmly in front of n...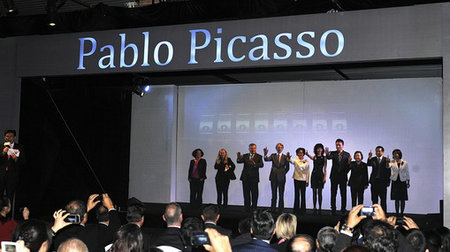 Custom

more