Location: Guangzhou, Guangdong Province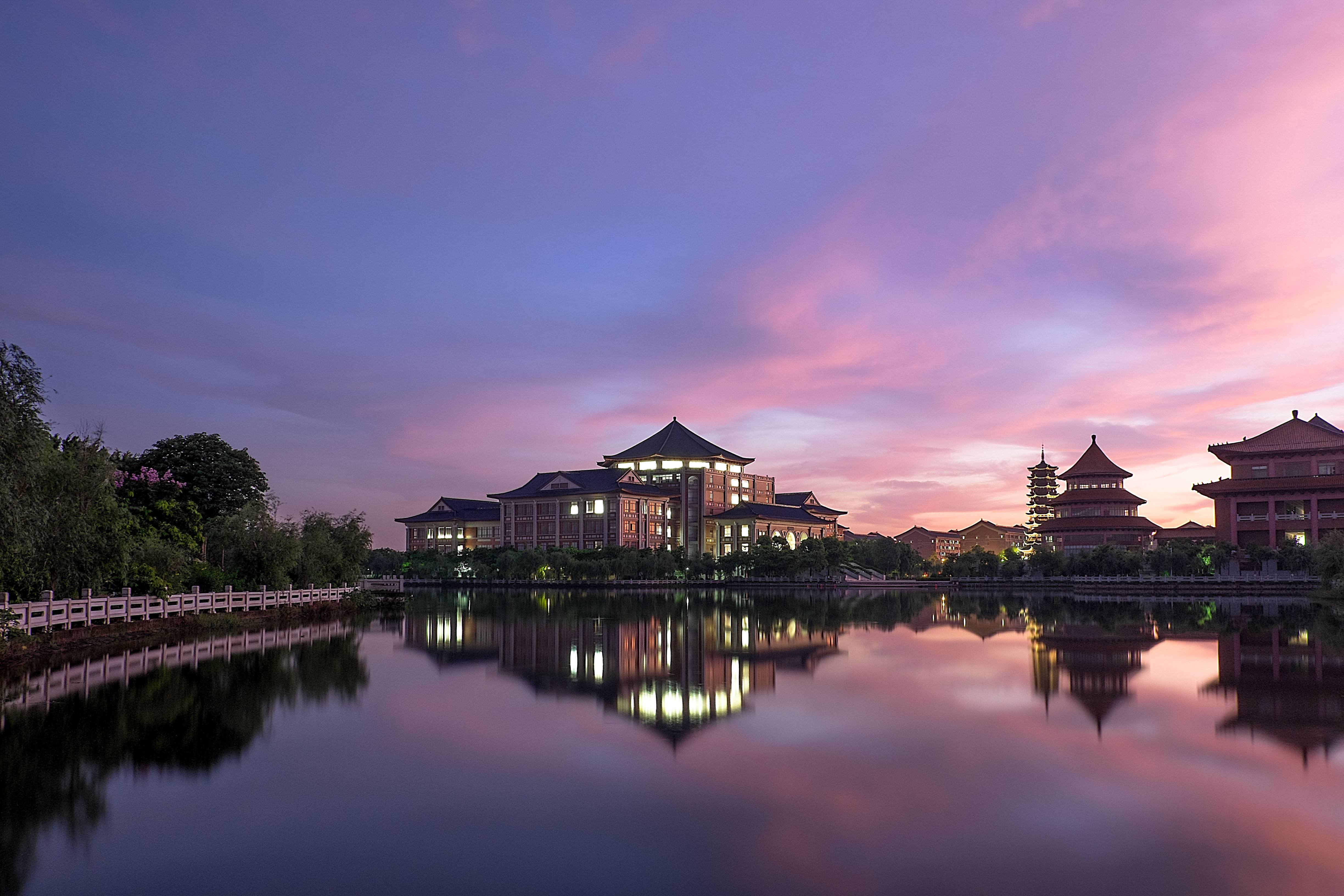 Major still have quotas now:
MBBS ( in English)
Tuition fee: 40000 RMB/one year (totally 6 years)
Accommodation fee: 6000 RMB/one year/double room
The University is qualified to admit clinical medical undergraduate international students (English medium) announced by the Ministry of Education of China. Since the enrollment in September 2005, students from over 30 countries including India, Bangladesh, Mauritius, Thailand, America, the United Kingdom and Australia.
Clinical Medical College takes the cultivation of five-year clinical medical undergraduates as the basic requirement, referring to the Temporary Provisions of Quality Control Specification of Medical Undergraduate Education for International Students in China (English Medium) and international standards of medical education, gives due consideration to the medical needs of international students' source countries and the international needs of returning to home country or serving in a third country, aims at training international medical talents with solid basic knowledge, standard clinical skills and good professional ethics, and devotes to providing medical, teaching and research personnel to medical and health services department. The main courses include Human Anatomy, Histology And Embryology, Physiology, Biochemistry, Pathology, Pharmacology, Microbiology, Immunology, Medical Diagnostics, Psychology, Medicine, Surgery, Gynecology And Obstetrics, Pediatrics, Epidemiology etc.
The duration of study is six years including one year of internship in the hospital. International students who successfully complete the requirements of the teaching plan and pass all examinations will be reviewed and granted graduation. Students in accordance with the Regulations of the People's Republic of China on Academic Degrees will be awarded the degree of Bachelor of Medicine and Bachelor of Surgery (MBBS) in English.
Application Materials:
1. International Students Admission Application Form of The University with personal signature & photo ;
2. Photocopy of valid passport;
3. Photocopy of Highest Academic Degree Certificate, Expected Graduation Certificate for fresh graduates (in English);
4. Photocopies of transcript of all courses during the highest academic degree education (in English);
5. 2 ID photos (same size as passport photo, paste one on the application form);
6. Photocopy of Foreigner's Physical Examination Form completed in Chinese or English, bearing the stamp of the hospital;
7. Certificate of Language proficiency: applicants from non-English-speaking countries shall provide certificate of English proficiency; If the highest degree was obtained in English-speaking countries, and the courses were delivered in English, the certificate of English medium shall be provided;
8. Financial Support Guarantee Statement and a scanned copy of its supporting documents completed in Chinese or English, certifying that the applicant has sufficient funds to cover his or her tuition, accommodation, living expenses and international travels during his or her study in China. The minimum amount of funding required is RMB 150,000. Only one's relatives can act as his or her financial sponsor. The statement should be accompanied by a scanned copy of the financial sponsor's valid passport or identification certificate. Applicants for scholarships need to provide this requirement as well;
9. Two original copies of Authorization to the Guardian (notarized, with signature). (for applicants under the age of 18 by September 1, 2019. If not notarized in China, the endorsement of the Chinese Embassy is required.)
Admission Requirements:
Applicants should be non-Chinese citizens, over the age of 18 and under 30, senior high school graduates or above, in good health and qualified for university application.
International students immigrated from Chinese Mainland, Hong Kong, Macau and Taiwan shall obtain foreign nationality for over 4 years and the record of over two-year foreign physical presence in the past 4 years (up to April 30 of the school year).
Language proficiency (applicants from non-English-speaking countries): TOEFL 68 or above; IELTS 6.0 or above; or other comparable certificates proving English proficiency.
NOTE:
After giving the pre-admission letter by school, students have to pay 10000( part of tuition fee first) and then the school will do with JW202 for you.
Sally
www.cuecc.com
Tel: 0086-17794515595
Whatsapp: 8617794515595
Facebook: Cuecc Sally
Twitter: CueccSally
Instagram: CUECCSally77
Wechat: CUECC3
Email:studyinchina@cuecc.com
skype: CueccSally
QQ:2853662503