Location: Jiangsu Province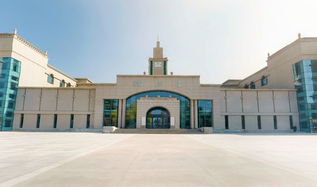 Scholarship:
Bachelor degree: Free tuition and hostel
Master's degree: Free tuition and hostel, with monthly allowance 1,500 CNY(10 months per year)
Doctoral degree: Free tuition and hostel, with monthly allowance 2,500 CNY(10 months per year)
Majors: English taught
Bachelor degree(4 years):
International Business, Mechanical Design, & Manufacturing and Automation, Software Engineering, Civil Engineering, Tourism Management, Microelectronics Science and Engineering, Pharmacy
Master degree: (3 years)
Physics; Optical Engineering; Internal Medicine; Paediatrics; Neurology; Medical Imaging and Nuclear Medicine; Clinical Diagnostics; Surgery; Gynaecology; Oncology;
Doctoral degree: (4 years)
Physics
Application Materials:
1. A passport photo
2. A photocopy of passport(valid for at least 18 months)
3. Certified highest diploma and transcript|(should be notarized and authenticated by related organizations)
4. Latest visa toChinaor Residence Permit inChina(if available)
5. Language proficiency certificate:
Chinese-taught programs: HSK4
English-taught programs: IELTS or TOFEL or transcripts with English as medium of instruction for latest three years
6. Study plan in Chinese or English(Master's degree: at least 800 words; Doctoral degree: at least 1200 words)
7. Two academic reference letters in Chinese or English (by professors/associate professors, master or phd students only)
8. Financial Guarantee Statement(attached with a photocopy of the Financial guarantor's ID)
9. Application Form for Overseas Students Comprehensive Insurance
10. Non-criminal record
11. Foreigner physical examination record
Application Deadline:30th, May.