Introduction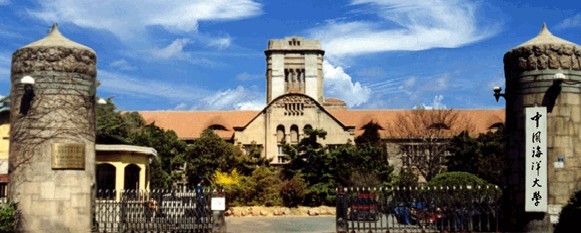 "Ocean University of China (formerly Ocean University of Qingdao) is a comprehensive university under the direct jurisdiction of the State Ministry of Education, offering coursework in the fields of Economics, Liberal Arts, Medical Sciences (Pharmaceuticals), Management, Law, Sciences, Engineering and Agronomy.
Ocean University of China (Hereinafter referred to as OUC) is located in Qingdao, the 29th Olympic Sailing Regatta in 2008, also a renowned summer resort and an attractive historic tourist city of scenic beauty and temperate climate, convenient with an international airport for direct flights to may destinations including Japan,Korea and Hongkong.
The story of OUC can be traced back to 1924 when it was set up as the private Qingdao University, out of which grew Shandong College of Oceanography in 1959 and became one of the 13 "key" comprehensive universities in China in October 1960. In 1988, Shandong College of Oceanography was renamed Ocean University of Qingdao with Chairman Deng Xiaoping's calligraphy for it. In 2002, the university was renamed Ocean University of China .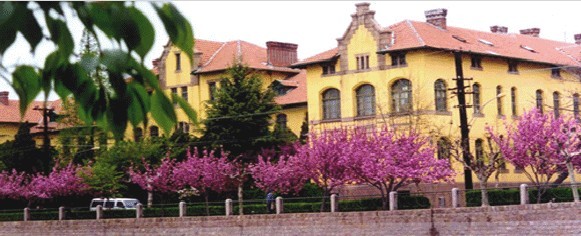 OUC has three campuses: Yushan campus, Fushan (Maidao) campus and Laoshan campus, respectively located in the downtown section and eastern hi-tech area.
OUC consists of 22 colleges and departments that offer 131 programs conferring Master's degrees, 44 programs conferring Doctoral degrees, and 8 programs for postdoctoral research.
There are over 200,00 registered students at OUC including 5153 Master's and Doctoral graduate students and over 1300 international students. Among the faculty members there are many nationally and internationally recognized experts and scholars,4 academicians of the Chinese Academy of Sciences and 3 academicians of Chinese Academy of Engineering.
Student orientation is the education philosophy of OUC, stressing the cultivation of the students' personalities and the development of their special skills and interests.
Among the excellent facilities for teaching and research, OUC owns "Dong Fang Hong 2", a 3,500-ton research vessel used for both teaching and scientific research.
One of the major activities of OUC has been its extensive participation in international academic exchanges. Since 1958, OUC has begun to accept international students, and now has developed close cooperative relations with over 60 universities. It is also one of the universities that receives scholarship support for international students from the Chinese government.
International students can be enrolled according to their interests. There are also special courses designed for international students in the study of Chinese Language and Culture, International Chinese Business as well as Undergraduate Courses in Chinese Language. Our programs, especially known for their, high quality instruction, a variety of coursework, many academic disciplines and domains of research, attract about 1300 students from over 50 countries around the world each year.