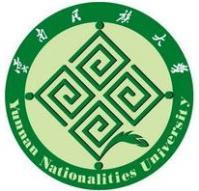 云南民族大学
Yunnan University of Nationalities
·Nationalities (YUN) is a comprehensive institution of higher education for all Chinese ethnic groups.

·As one of China's earliest universities intended for all ethnic groups. YUN was founded on August 1, 1951, in Kunming, a beautiful city known for its mild weather all year round.

·With development of more than 60 years, YUN has grown into a multi-disciplinary university with multi-leveled and distinctive academic programs, covering 10 disciplines.

·YUN pays close attention to international cooperation and exchanges. The university has received more than 20,000 visitors from over 80 countries or regions.




| Program | Degree | Duration | Teaching Medium | Tuition Fee | Starting Date | Application Deadline |
| --- | --- | --- | --- | --- | --- | --- |
Review
Points 0(0 rewiews in total)

Teaching

Accomodation

Food

Environment

Location

Administration

Living expense