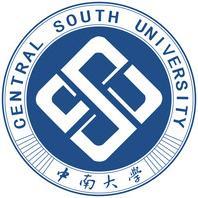 中南大学
Central South University
·The best university in Hunan Province, the birth place of Chairman Mao.

·The university is among the 32 universities first acceded to the "211 Project".

·It has outstanding scientific outputs and ranks 22nd among 751 universities in "Academic Achievements Ranking".·Banks, post office, telephone booths, supermarkets, recreations centre are available inside the campus.

·Compare with the universities in Beijing or Shanghai, the living expense in CSU is quite low. With the same amount, you can get the high quality life style in Changsha.




| Program | Degree | Duration | Teaching Medium | Tuition Fee | Starting Date | Application Deadline |
| --- | --- | --- | --- | --- | --- | --- |
| Mining Engineering | Bachelor | 4 years | English | 22000.00 | 2017-03-01 | 2019-09-30 |
Review
Points 0(0 rewiews in total)

Teaching

Accomodation

Food

Environment

Location

Administration

Living expense