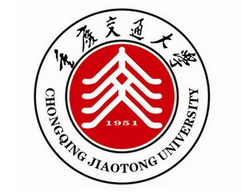 重庆交通大学
Chongqing Jiaotong University
The Chinese program is popular with low tuition fee.

A complete discipline system with a variety of specialties.

Strong power of scientific research.

Established friendly cooperation relationships with thirty overseas universities of more than ten countries.

A wide coverage of scholarships: Confucius Institute Scholarship, Chongqing Municipal Government Mayor Scholarship, Chongqing Jiaotong University President's Scholarship.

Complete infrastructure, good public security and cheap to live.

Chongqing has subtropical climate, generally mild and rainy.

Situated in Chongqing, a garden city famous for spicy food & spicy girls.




| Program | Degree | Duration | Teaching Medium | Tuition Fee | Starting Date | Application Deadline |
| --- | --- | --- | --- | --- | --- | --- |
Review
Points 0(0 rewiews in total)

Teaching

Accomodation

Food

Environment

Location

Administration

Living expense