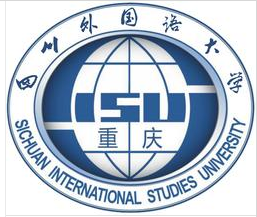 四川外国语大学
Sichuan International Studies University



Sichuan International Studies University (SISU) is a full time regular undergraduate university run by the State.

Located in Shapingba District, Chongqing, the fourth largest city in China, it aims to cultivate high quality foreign language professionals and professionals in foreign-related fields.

It is the most important research center of foreign languages and cultures, foreign trade and business, and international relations in Southwest China.

Some of the teachers have been recognized as 'model teachers' and 'model educators' of the state level or national "May 1 Prize" winners.

SISU's mission is to cultivate high quality foreign language professionals with a broad international perspective, strong communication skills and the ability for creative and critical thinking.

Apart from teaching, SISU also demonstrates excellence in academic research.

Inter-college exchanges have been established between SISU and about 80 universities around the world.




| Program | Degree | Duration | Teaching Medium | Tuition Fee | Starting Date | Application Deadline |
| --- | --- | --- | --- | --- | --- | --- |
Review
Points 0(0 rewiews in total)

Teaching

Accomodation

Food

Environment

Location

Administration

Living expense