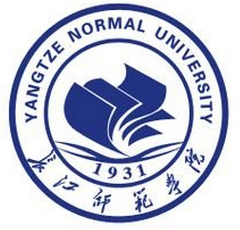 长江师范学院
Yangtze Normal University
Yangtze Normal University (YZNU) is a full time regular undergraduate university run by the Chongqing Municipal Government.

YZNU is located in Fuling District where Yangtze River meets Wujiang River.

YZNU has 3 campuses- Lidu, Jiangdong and Jianfu, YZNU library covers a built area of 40,000 square meters, boasts a collection of 1.35 million books, 14 databases in different categories and a volume of 25 TB digital resources.

YZNU has developed 10 disciplines.At present it has 3 municipal key disciplines, 9 municipal high-quality curriculums, 4 municipal key curriculums, 1 national specialized major and 2 municipal specialized majors.

The university was called the cradle for teachers in the three areas (area of Three Gorges, area of minorities, mountainous area of Southeast Chongqing) for it has educated thousands of talents for the country since 1977.

YZNU attaches much importance to international cooperation.




| Program | Degree | Duration | Teaching Medium | Tuition Fee | Starting Date | Application Deadline |
| --- | --- | --- | --- | --- | --- | --- |
Review
Points 0(0 rewiews in total)

Teaching

Accomodation

Food

Environment

Location

Administration

Living expense