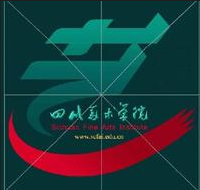 四川美术学院
Sichuan Fine Arts Institute
Sichuan Fine Arts Institute, with a history of over 64 years, located at the mountainous municipal city -Chongqing, is one of the five most prominent art academies in China and the only one in the south-west China.

Sichuan Fine Arts Institute has a very bright history in the creation of art and deep research. Numerous high quality art works have been created by the teachers in SCFAI.


Except the abundant teaching and creation achievements, the institute has attracted great interests to the outside world by the art gallery, which arts and foreign travelers eagerly visit.

The Art Museum is the one which collect the most contemporary arts works in the Southwest China and is considered as the newest style in Chinese arts institutes.

Here, where the trees make a pleasant shade in the picturesque campus, the artistic atmosphere makes people intoxicated, is the first-choice location for many foreign students to continue their education.

| Program | Degree | Duration | Teaching Medium | Tuition Fee | Starting Date | Application Deadline |
| --- | --- | --- | --- | --- | --- | --- |
Review
Points 0(0 rewiews in total)

Teaching

Accomodation

Food

Environment

Location

Administration

Living expense