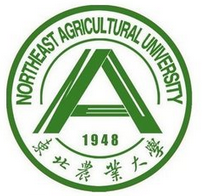 东北农业大学
Northeast Agricultural University
Northeast Agricultural University, founded in Harbin in 1948 and originally named Northeast Agricultural College, is a key university directly under Heilongjiang province and one of universities of Project "211".

NEAU is entitled to verify the proficiency of the professors, associate professors and PhD tutors.

The university is excellent in scientific research conditions and strengths with 2 research centers of national level, 9 research centers of provincial level, 17 key laboratories of provincial level.

The university has extensive academic exchanges with foreign countries.

It is one of the first universities which established academic relations with colleges in Russia.

It publishes many journals such as NEAU Journal (Natural Science version) (Social Science version) (English edition), China Potatoes, Fodder Readings, Dairy Industry of China, Dairy and Human, Research on Fishing Economics and Soybean Technology.




| Program | Degree | Duration | Teaching Medium | Tuition Fee | Starting Date | Application Deadline |
| --- | --- | --- | --- | --- | --- | --- |
Review
Points 0(0 rewiews in total)

Teaching

Accomodation

Food

Environment

Location

Administration

Living expense