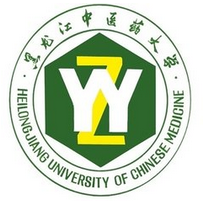 黑龙江中医药大学
Heilongjiang University of Chinese Medicine
In 2008, this university was confirmed as national clinical research base construction unit.

And in 2009, it was promoted to the advanced unit in national cultural and ideological construction.

This university has 9 colleges, 7 affiliated hospitals, 1 research institute, 19 teaching hospitals, 69 training hospitals and bases.

It also has 4 state-level key disciplines, 4 key disciplines of state administration of traditional Chinese medicine, 18 provincial level key disciplines, etc.

Since the 10th 5-year plan, it has won 19 prizes at state level and provincial level.

This university has the diploma education qualification to recruit overseas students and students from Hong Kong, Macao andTaiwan.

Heilongjiang University Of Chinese Medicine (HLJUCM) is a top 10 universities of traditional Chinese medicine.




| Program | Degree | Duration | Teaching Medium | Tuition Fee | Starting Date | Application Deadline |
| --- | --- | --- | --- | --- | --- | --- |
Review
Points 0(0 rewiews in total)

Teaching

Accomodation

Food

Environment

Location

Administration

Living expense