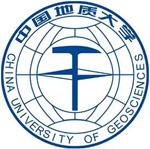 中国地质大学
China University of Geosciences
·Long history, it was founded in 1952.

·One member of National Project 211 of China.

·One of national key comprehensive universities.

·The university is situated in Wuhan city, the central China's largest city and possesses a deep French influence.

·Compare with the universities in Beijing or Shanghai, the living expense is quite low. With the same amount, you can get the high quality life style in Wuhan.




| Program | Degree | Duration | Teaching Medium | Tuition Fee | Starting Date | Application Deadline |
| --- | --- | --- | --- | --- | --- | --- |
Review
Points 0(0 rewiews in total)

Teaching

Accomodation

Food

Environment

Location

Administration

Living expense