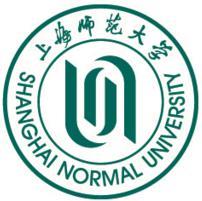 上海师范大学
Shanghai Normal University
One of the best language teaching universities in China.

Surrounding is quiet. There are guards everywhere and all of them are very polite.

Campus is really beautiful, it's like Pandora.

The school specializes in Chinese teacher training and language teaching.

It is extremely familiar with the needs of international students studying Chinese.

Located in Shanghai, the economic center of China and the most international city.

Transportation in Shanghai is convenient with totally 13 subway lines.

One of the most beautiful campuses in China. It's a huge and beautiful university with nice ranking.




Review
Points 0(0 rewiews in total)

Teaching

Accomodation

Food

Environment

Location

Administration

Living expense