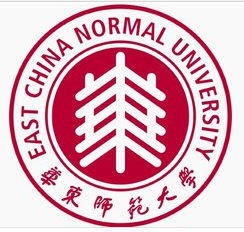 华东师范大学
East China Normal University
· International University: The New York University Shanghai, China's first Sino-U.S. university is jointly operated by New York University and the Shanghai-based East China Normal University (ECNU).

· Excellent in teaching and research:It is listed as a member of the "985 Project" and "211 Project" (National key University).

· Good at Chinese training:The university owns the state base for Teaching Chinese as a Foreign Language. It is also pointed by the office of overseas Chinese of the State Council as the Chinese teaching center.

· Student Support: The International Students Office will in charge of the international students' affairs during their studying at ECNU.

· Various non-degree programs: including semester Chinese program, short-term Chinese, intensive Chinese program, business Chinese program, and also English taught short-term program.




| Program | Degree | Duration | Teaching Medium | Tuition Fee | Starting Date | Application Deadline |
| --- | --- | --- | --- | --- | --- | --- |
Review
Points 0(0 rewiews in total)

Teaching

Accomodation

Food

Environment

Location

Administration

Living expense