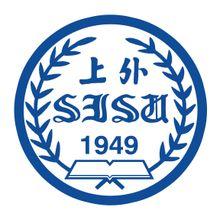 上海外国语大学
Shanghai International Studies University
· One of the Best 5 Universities in Shanghai for Chinese learning.

· Long-term Chinese programs: Semester or Academic Year.

· Summer programs and Winter Programs available.




· The university has established 7 Confucius Institutes in Asia, Africa, Europe and South America.

· World Class Facilities for Language training: A powerful digital audio-visual database containing multimedia resources in foreign studies has been set up to serve the needs of teaching and research. The University also houses a range of state-of-the-art teaching facilities including world-class simultaneous interpretation systems, satellite signal-receiving devices and linguistic laboratories.







| Program | Degree | Duration | Teaching Medium | Tuition Fee | Starting Date | Application Deadline |
| --- | --- | --- | --- | --- | --- | --- |
| Spanish | Bachelor | 4 years | Chinese | 22000.00 | 2017-03-01 | 2019-09-30 |
| French | Bachelor | 4 years | Chinese | 22000.00 | 2017-03-01 | 2019-09-30 |
| German | Bachelor | 4 years | Chinese | 22000.00 | 2017-03-01 | 2019-09-30 |
| Russian | Bachelor | 4 years | Chinese | 22000.00 | 2017-03-01 | 2019-09-30 |
| English | Bachelor | 4 years | Chinese | 22000.00 | 2017-03-01 | 2019-09-30 |
| Translation (Chinese-English ) | Bachelor | 4 Years | Chinese | 24000.00 | 2017-03-01 | 2019-09-30 |
| Teaching Chinese to Speakers of Other Languages(TCSOL) | Bachelor | 4 years | Chinese | 22000.00 | 2017-03-01 | 2019-09-30 |
| Chinese Language | Bachelor | 4 Years | Chinese | 21000.00 | 2017-03-01 | 2019-09-30 |
Review
Points 0(0 rewiews in total)

Teaching

Accomodation

Food

Environment

Location

Administration

Living expense