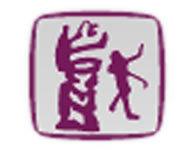 上海戏剧学院
Shanghai Theatre Academy
· Shanghai Theatre Academy (STA) is a comprehensive university of performing arts, with the focus on theatre training and studies and a history of almost 70 years.

· After decades of development, STA has grown from a single discipline school into an outstanding comprehensive university of performing arts in China.

· At STA, Theatre Studies is rated as a state-level key discipline, and Broadcasting and TV Studies as a key discipline in Shanghai.

· STA has cultivated thousands of artists in various professional fields for the country, and many of the graduates have become leading experts and artists with national and international reputation in the fields of drama, Chinese opera, film & TV, dance, literature and fine arts.




| Program | Degree | Duration | Teaching Medium | Tuition Fee | Starting Date | Application Deadline |
| --- | --- | --- | --- | --- | --- | --- |
Review
Points 0(0 rewiews in total)

Teaching

Accomodation

Food

Environment

Location

Administration

Living expense