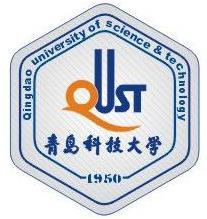 青岛科技大学
Qingdao University of Science and Technology
The Sino-Germany Technical College co-founded by Paderborn University (Germany) and QUST provides world-class engineering programs.

Located in Qingdao, a beautiful seaside city full of German and Italian style.

Qingdao, also a renowned summer resort, and known for its world famous beer.

The city Qingdao has one of the mildest climates in China, a famous tour city.

Low cost in tuition fee and living expense.

The dormitory building and room are new and clean, also cheap.

The university will in charge of the international students' affairs.

All the staff and Chinese students speak English well.




Review
Points 0(0 rewiews in total)

Teaching

Accomodation

Food

Environment

Location

Administration

Living expense