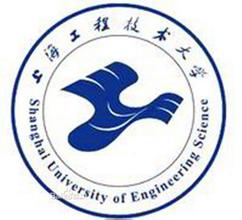 上海工程技术大学
Shanghai University of Engineering Science
· SUES is a general full-time university majoring in engineering science and featuring a harmonious development and interdisciplinary communication of various branches of learning such as Management studies, Art Design, etc.

· SUES boasts eighteen schools and sections.

· SUES owns 52special fields of study for undergraduate students and 15 majors for vocational and adult students.

· SUES is possessed of several campuses-Songjiang New Campus, Xianxia Campus, Xincun Campus and Yixian Campus, etc.







| Program | Degree | Duration | Teaching Medium | Tuition Fee | Starting Date | Application Deadline |
| --- | --- | --- | --- | --- | --- | --- |
| automation | Bachelor | 4 years | Chinese | 18000.00 | 2017-03-01 | 2019-09-30 |
| mechanical engineering | Bachelor | 4 years | Chinese | 18000.00 | 2017-03-01 | 2019-09-30 |
Review
Points 0(0 rewiews in total)

Teaching

Accomodation

Food

Environment

Location

Administration

Living expense