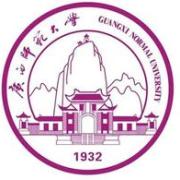 广西师范大学
Guangxi Normal University
·The best university in Guangxi for Chinese learning.

·The university is endowed with a pleasant climate, picturesque surroundings and a favorable academic atmosphere.

·Most of the staff and Chinese students speak English well.

·One of the lowest tuition fees of Chinese universities.

·The living expenses are also quite low in Guilin city.




| Program | Degree | Duration | Teaching Medium | Tuition Fee | Starting Date | Application Deadline |
| --- | --- | --- | --- | --- | --- | --- |
Review
Points 0(0 rewiews in total)

Teaching

Accomodation

Food

Environment

Location

Administration

Living expense