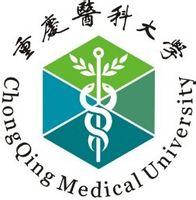 重庆医科大学
Chongqing Medical University
A key medical university in China.

One of the top 8 independent medical universities in China.

It ranked 3rd among medical universities which offer English taught MBBS program.

Chongqing, also known as the Mini Hongkong in Mainland China.

The dining halls for students are famous for their good service.

Listed in WHO's official website and is recognized by ECFMG in the United States.

Considerably low tuition/living costs.

The campus landscaped with beautiful greens, elegant gardens.

All the staff and Chinese students speak English well.




| Program | Degree | Duration | Teaching Medium | Tuition Fee | Starting Date | Application Deadline |
| --- | --- | --- | --- | --- | --- | --- |
Review
Points 0(0 rewiews in total)

Teaching

Accomodation

Food

Environment

Location

Administration

Living expense