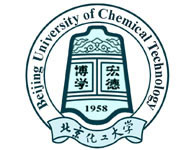 北京化工大学
Beijing University of Chemical Technology
The university has published three kinds of academic journals, distributed both at home and abroad.

This has not only strengthened technological cooperation ties with many large domestic enterprises, but also resulted in significant economic and social benefits.

The university has established links for academic exchange and cooperation with many foreign universities and industries.

The university has also successfully sponsored many international academic conferences.

Beijing University of Chemical Technology (BUCT) is A 211 and 985 research university.

| Program | Degree | Duration | Teaching Medium | Tuition Fee | Starting Date | Application Deadline |
| --- | --- | --- | --- | --- | --- | --- |
Review
Points 0(0 rewiews in total)

Teaching

Accomodation

Food

Environment

Location

Administration

Living expense