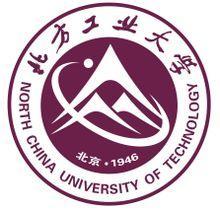 北方工业大学
North China University of Technology
North China University is a multi-disciplinary university that combines the natural sciences and engineering with liberal arts, economics, management and law.

A quality education is the university's lifeline. Teaching is a primary focus at NCUT and the center of its activities.

NCUT is qualified to accept international students, who may choose to study in short-term and long-term Chinese language programs or in undergraduate or master degree programs.

NCUT students participate in study abroad programs with partner universities through exchange programs or degree-seeking programs.

In athletics, NCUT has award-winning baseball and softball teams.

| Program | Degree | Duration | Teaching Medium | Tuition Fee | Starting Date | Application Deadline |
| --- | --- | --- | --- | --- | --- | --- |
Review
Points 0(0 rewiews in total)

Teaching

Accomodation

Food

Environment

Location

Administration

Living expense