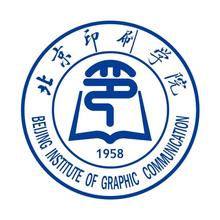 北京印刷学院
Beijing Institute of Graphic Communication
BIGC's prototype--the Department of Printing was integrated into the Central Academy of Handicrafts and Fine Arts (CAHFA).

With over 50 years of development, BIGC has become a media university with the coordination of engineering, humanities, management, and the arts.

Based on the principle of footing in Beijing and serving the nation, BIGC carries on the responsibility of producing high level professionals for such media and communication industries as printing, packaging, and publishing. It is among the first batch of institutions that were granted the rights to confer bachelor's degrees in China.

The university is a unit acting as vice chairman of the Education Ministry's Printing and Packaging Academic Committee and chairman of the Printing and Packaging Academic Supervising Committee for National Junior College Education, and leader of the SGAPP's Coordinating Panel for the National Higher Learning Publishing Discipline Construction, the SGAPP and Beijing Municipality's Training Center for High Level Publishing and Printing Professionals, the Beijing Municipality Research Base for the Publishing Industry and Culture, and the National New Media Industry Base's Training Center for Cartoon Creation and Art Professionals.

| Program | Degree | Duration | Teaching Medium | Tuition Fee | Starting Date | Application Deadline |
| --- | --- | --- | --- | --- | --- | --- |
Review
Points 0(0 rewiews in total)

Teaching

Accomodation

Food

Environment

Location

Administration

Living expense