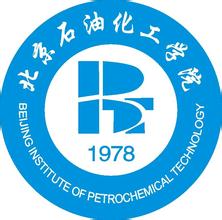 北京石油化工学院
Beijing Institute of Petrochemical Technology
Beijing Institute of Petrochemical Technology (BIPT) is an institution of higher education, co-constructed by the Central Government and Beijing Municipal Government.

BIPT was established in 1978, it has developed into a regular institution of higher learning, which is capable of fitting in with both the demands of China's core industries such as petrochemical industry of energy equipments and that of the economic and social development of Beijing.

BIPT has 3 key laboratories of Beijing, 4 key specialties of Beijing, 2 bases of talent cultivation and industry-university-research integration of Beijing, and 4 brand-construction specialties of Beijing.

BIPT possesses elaborately-designed educational schemes, a series of high quality curricula, top-level teaching and experimental facilities, beautiful campus, advanced scientific research, and extensive international communications and co-operations in progress.

Now we are looking forward to a large enrollment of international students with ideals and aspirations.

| Program | Degree | Duration | Teaching Medium | Tuition Fee | Starting Date | Application Deadline |
| --- | --- | --- | --- | --- | --- | --- |
Review
Points 0(0 rewiews in total)

Teaching

Accomodation

Food

Environment

Location

Administration

Living expense