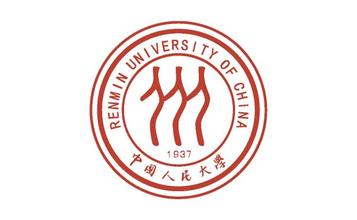 中国人民大学
Renmin University of China
The first university established by the People's Republic of China.

A member of National Project 985 and 211.

One of the key research-oriented universities in China, focusing on arts and humanities.

It offers the best education for foreign students in Law, International Relations and so on.

The university is a young university and it is one of the fastest-growing universities in China.

Produced about one-seventh of the country's achievements in social sciences and humanity research.

Home to numerous training centers and research institutions.

Renmin University of China is the first modern university founded by People's Republic of China. Located in Beijing.

RUC is the most famous university in China among humanities and social sciences area.

In 2013, the Ministry of Education released the latest appraisal of all the first-level disciplines and RUC got nine disciplines ranked No. 1 in the nation. They are theoretical economics, applied economics, law, sociology, politics, communication & journalism, statistics, business management and public administration. It brings RUC to the top one among Chinese universities in humanities and social sciences.

| Program | Degree | Duration | Teaching Medium | Tuition Fee | Starting Date | Application Deadline |
| --- | --- | --- | --- | --- | --- | --- |
Review
Points 0(0 rewiews in total)

Teaching

Accomodation

Food

Environment

Location

Administration

Living expense