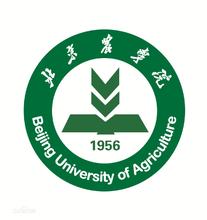 北京农学院
Beijing University of Agriculture
Beijing University of Agriculture is the exclusive ordinary institution of higher education in the city of Beijing which specializes in granting bachelors' degrees in different branches of learning in the realms of farming and forestry studies.

The University has established three Beijing Key Laboratories of New Technology in Agriculture Application, Crop Genetics and Breeding , New Countryside Construction.

The university has set up such scientific research organs as a Research Institute of Crop Genetics & Breeding, a Research Institute of Pomology, a Research Institute of Avian Diseases, a Research Institute of Rural Economy, and a Research Institute of Urban Agriculture, as well as an International Training Center for Traditional Veterinarians of Chinese Medicine.

Covering a land area of 760,000 square meters, the university is endowed with a beautiful environment, featuring agreeable landscaping, flourishing flowers & trees, and a tranquil ambience.

It has honored as a "Work Unit with a garden-like environment" by Beijing Municipal Government.

| Program | Degree | Duration | Teaching Medium | Tuition Fee | Starting Date | Application Deadline |
| --- | --- | --- | --- | --- | --- | --- |
Review
Points 0(0 rewiews in total)

Teaching

Accomodation

Food

Environment

Location

Administration

Living expense