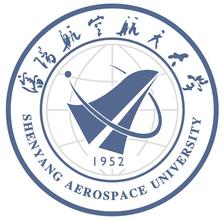 沈阳航空航天大学
Shengyang Aerospace University
The leading aeronautical university in China.

It is situated in Shenyang, the largest metropolis in northeast China.

It owns numerous first-rate labs for the students, some at national level.

The Aircraft Maintenance Center is the only one in China approved by the China Civil Aviation Authority to issue licenses to maintain helicopters.

Government owned university for 60 years, Chinese Government Scholarship provided

Majors taught in English Medium.

The first composite material designed and manufactured Unmanned Aerial Vehicle by SAU in China.

Outstanding university for international student's education.




| Program | Degree | Duration | Teaching Medium | Tuition Fee | Starting Date | Application Deadline |
| --- | --- | --- | --- | --- | --- | --- |
Review
Points 0(0 rewiews in total)

Teaching

Accomodation

Food

Environment

Location

Administration

Living expense