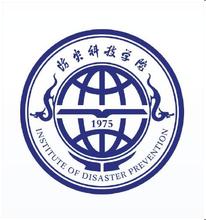 防灾科技学院
Institute of Disaster Prevention
the only higher educational institute of disaster prevention and reduction in China.

There are over 100 laboratories and 76 off-campus training bases in IDP, as well as a modern library with a collection of 1100,000 volumes, 17 databases and 2 resource platforms.

IDP sticks to the principle of "Humanistic Administration, Characteristic Management, Strengthening School with Talents, Harmonious campus" and the idea of "Optimizing Structure, Deepening the Reform, Enhancing Features, Improving Quality"

For many years, IDP has been propelling the construction of disciplines and specialities, while focusing on the profession and aiming at serving the society.

| Program | Degree | Duration | Teaching Medium | Tuition Fee | Starting Date | Application Deadline |
| --- | --- | --- | --- | --- | --- | --- |
Review
Points 0(0 rewiews in total)

Teaching

Accomodation

Food

Environment

Location

Administration

Living expense