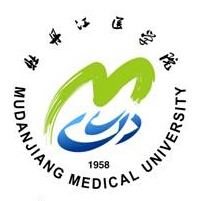 牡丹江医学院
Mudanjiang Medical University
Mudanjiang Medical University (MMU) was founded in 1958. The name of the University was inscribed by Guo Moruo, a famous historian in China.

It provides fifteen degree level majors, such as Clinical Medicine, Science of Medical Imaging, Anesthesiology, Nursing, Pharmaceutics Engineering, Public Management, Preventive Medicine, Pharmacy, and etc.

Preclinical Medicine and Biology which are two subjects in the first class, and Internal Medicine, Science of Medical Imaging and Nuclear Medicine are two subjects in the second class also are authorized as key provincial subjects.

Our university covers 725,000 square meters, with 317,000 square meters of constructed area. There are more than 1,000,000 books in our library.

We have 8 attached hospitals with 6,116 beds.Forty-three hospitals, with 25,880 beds, are utilized for teaching and practice purposes.


| Program | Degree | Duration | Teaching Medium | Tuition Fee | Starting Date | Application Deadline |
| --- | --- | --- | --- | --- | --- | --- |
Review
Points 0(0 rewiews in total)

Teaching

Accomodation

Food

Environment

Location

Administration

Living expense