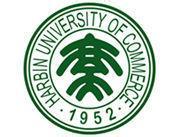 哈尔滨商业大学
Harbin University of Commerce
Established in 1952, Harbin University of Commerce was the first multidisciplinary university of commerce in China.

Harbin University of Commerce now becomes one of the ten universities entitled for construction priorities in Heilongjiang Province.

Harbin University of Commerce achieved Excellence during the Assessment of Undergraduate Instruction in Colleges and Universities sponsored by the Ministry of Education in 2006.

Harbin University of Commerce, located in the famous northern city of Harbin, boasts two campuses with a total area of 1,131,700 square meters, and a school building area of 600,300 square meters.

HUC is authorized the conferment of doctor's and master's degrees by State Council Academic Degree Committee, and the right to send excellent undergraduates for postgraduate program without entrance examination.




| Program | Degree | Duration | Teaching Medium | Tuition Fee | Starting Date | Application Deadline |
| --- | --- | --- | --- | --- | --- | --- |
Review
Points 0(0 rewiews in total)

Teaching

Accomodation

Food

Environment

Location

Administration

Living expense