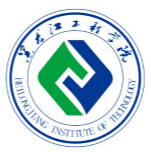 黑龙江工程学院
Heilongjiang Institute of Technology
Hei Longjiang Institute of Technology,a general institution of higher learning,approved by Chinese Ministry of Education,is located in northeastern China,close to the Far Eastern Russian and is rich in educational resources.

The employment rate has continually been at the top of similar colleges for many years.

In May, 2010, HeiLongjiang Institute of Technology was choosed as one of the Top 50 Universities of Highest Employment Rate in China by China Education Department.

Each major utilizes computer multimedia teaching and e-learning in school.




| Program | Degree | Duration | Teaching Medium | Tuition Fee | Starting Date | Application Deadline |
| --- | --- | --- | --- | --- | --- | --- |
Review
Points 0(0 rewiews in total)

Teaching

Accomodation

Food

Environment

Location

Administration

Living expense