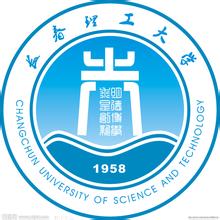 长春理工大学
Changchun University of Science and Technology
Changchun University of Science and Technology(CUST) is a university of science and technology founded by the Chinese Academy of Sciences in 1958.

CUST's library has a collection of 2120,000 copies of books in Chinese and foreign languages.

CUST is among the first group in China to award Science and Industrial Bachelor and Master Degree, and the sixth group to award Doctoral Degree.

Now the university has a State Level Key Subject and a post-doctoral research station .

The university has established friendly co-operation relationship with over 70 universities in Russia, Korea, Japan, United States, Norway, Ukraine, England, Sweden, Germany, Singapore and so on.

CUST has a national key disciplines, three defense characteristic disciplines, 12 key disciplines of Jilin Province; six post-doctoral research station.




| Program | Degree | Duration | Teaching Medium | Tuition Fee | Starting Date | Application Deadline |
| --- | --- | --- | --- | --- | --- | --- |
Review
Points 0(0 rewiews in total)

Teaching

Accomodation

Food

Environment

Location

Administration

Living expense