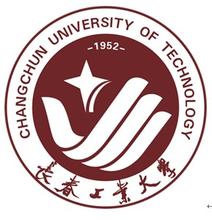 长春工业大学
Changchun University of Technology
Founded in 1952, it is a key university of Jilin Province.

A comprehensive university and good at Engineering.

The main campus, which boasts a peaceful and quiet environment replete with beautiful trees and gardens, is just a stone's throw away from the picturesque South Lake Park of Changchun.

The university provides colorful practical activities for all the international students.

International students studying for over half a year receive a certificate of insurance free of charge, with coverage available to the value of RMB100,000,00.

For international students excelling in their studies, tuition and residential fees will be cut by 30%.

The University's International Office is always available to help international students, and can provide a range of excellent services including help with enrolment, residence card and visa applications, and airport pickup.




| Program | Degree | Duration | Teaching Medium | Tuition Fee | Starting Date | Application Deadline |
| --- | --- | --- | --- | --- | --- | --- |
Review
Points 0(0 rewiews in total)

Teaching

Accomodation

Food

Environment

Location

Administration

Living expense