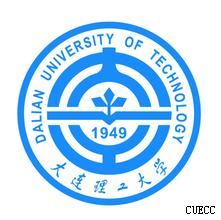 大连理工大学
Dalian University of Technology
One of China's key universities of "Project 211" and "Project 985".

The best university in the field of IT & Engineering in Dalian

The University is located in the coastal city-Dalian, which was firstly listed as the "Best Tourist Cities" of China.

Dalian, also a renowned summer resort and an attractive historical tourist city of scenic beauty, temperate climate and spicy girls.

Everything on campus is well-prepared and teachers are very nice to students.




| Program | Degree | Duration | Teaching Medium | Tuition Fee | Starting Date | Application Deadline |
| --- | --- | --- | --- | --- | --- | --- |
Review
Points 0(0 rewiews in total)

Teaching

Accomodation

Food

Environment

Location

Administration

Living expense