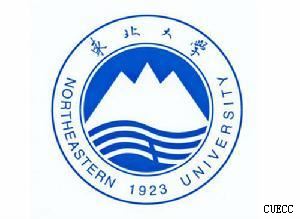 东北大学
Northeastern University
One of the best universities in Northeastern China.

It is situated in Shenyang, the largest metropolis in northeast of China.

A member of the "985 Project" and "211 Project" (National key University).

Various programs, including Chinese program and English taught degree program.

The dining halls for students are famous for their good service.

The international student dormitories are providing hotel-style services.

All the staff and Chinese students speak English well.




| Program | Degree | Duration | Teaching Medium | Tuition Fee | Starting Date | Application Deadline |
| --- | --- | --- | --- | --- | --- | --- |
Review
Points 0(0 rewiews in total)

Teaching

Accomodation

Food

Environment

Location

Administration

Living expense