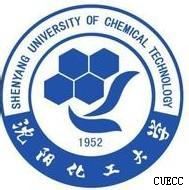 沈阳化工大学
Shenyang University of Chemical Technology
Shenyang University of Chemical Technology (SUCT), is a complex university mainly in science, specialization and advantage in the field of chemical industry, integration in the field of science, engineering, economy, management and arts.

SUCT was founded in 1952, has become the multi-levels teaching system.

SUCT is composed of 12 colleges or departments, SICT qualifies for providing higher degree courses to on-job graduate willing to continue their education for higher degree and has 5 disciplines for doctorate in affiliation with domestic and overseas universities. SICT has 3 major subjects, 1 major lab at provincial level, as well as 40 different kinds of labs.

SUCT insists on centering on teaching. 14 teaching achievements was awarded at provincial level, including 2 stood first, 10 stood second, and 2 stood third at provincial level.

SUCT has established friendly international cooperation relationship with more than 20 universities and scientific research institutes.

Now the International Education School in SUCT has total 100 foreign students, they are mainly from Pakistan, Bangladesh and other African countries.




| Program | Degree | Duration | Teaching Medium | Tuition Fee | Starting Date | Application Deadline |
| --- | --- | --- | --- | --- | --- | --- |
Review
Points 0(0 rewiews in total)

Teaching

Accomodation

Food

Environment

Location

Administration

Living expense