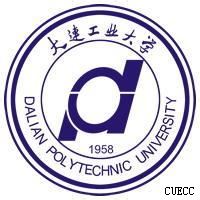 大连工业大学
Dalian Polytechnic University
Founded in 1958, Dalian Polytechnic University (DPU) was one of the four earliest institutes of light industry in China.

Located in the beautiful coastal city of Dalian, DPU covers an area of 1064 mu, with an built-up area of 480,000 ㎡.

DPU is a project-oriented construction unit for doctor's degree conferring.

It has 3 first-class subjects in the project-oriented construction of doctor's degree conferring and 13 first class subjects.

DPU has 4 national research platforms.

Academic Journal of DPU is one of the "Chinese Core Journals" and one of the "Specialty Science & Technology Journals of Chinese Universities and Colleges".




| Program | Degree | Duration | Teaching Medium | Tuition Fee | Starting Date | Application Deadline |
| --- | --- | --- | --- | --- | --- | --- |
Review
Points 0(0 rewiews in total)

Teaching

Accomodation

Food

Environment

Location

Administration

Living expense