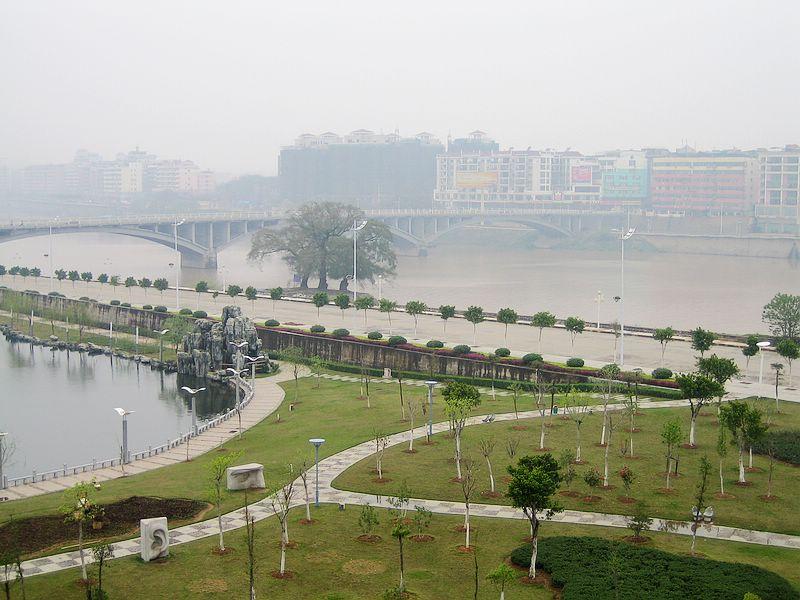 Population: 8,456,900
Area: 39,380 square kilometers (15,205 square miles)
Nationalities: Han
Administrative Division: 1 district (Zhanggong); 15 counties (Ganxian, Xinfeng, Dayu, Ningdu, Yudu, Xunwu, Anyuan, Shangyou, Chongyi, Longnan, Quannan, Dingnan, Xingguo, Huichang, Shicheng); 2 county-level cities (Ruijin, Nankang)
Seat of the city government: Zhanggong District
Useful Telephone Numbers:
Tourist Complaints: 0797-8391554
Tourist Inquiries: 0797-8391553
Weather Forecast: 121
Zip Code Inquiry: 184
Bank of China Ganzhou Branch: No.72, Wenqing Road, Zhanggong District, Ganzhou City
China Post Ganzhou Branch: No.39, Wenqing Road, Zhanggong District, Ganzhou City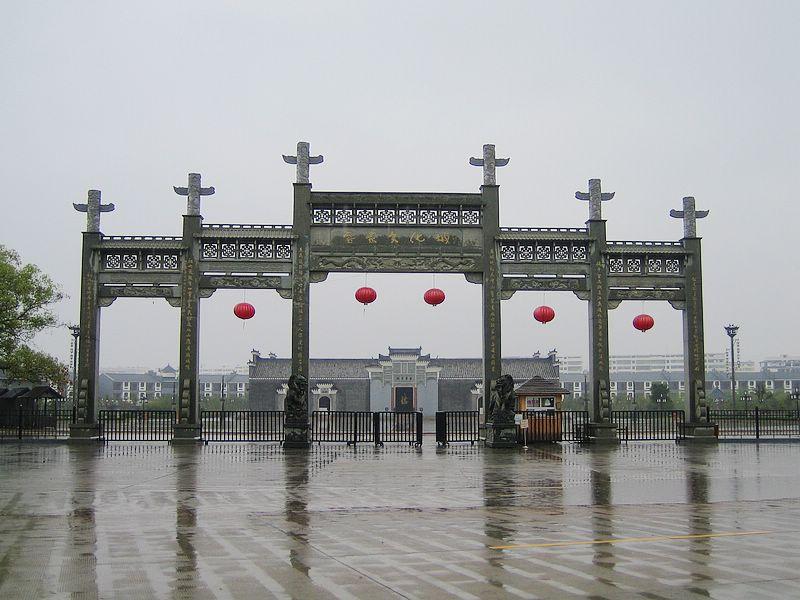 Location: Ganzhou is located in the south of Jiangxi Province, bordered by Sanming and Longyan, Fuzhou and Ji'an. It also shares boundary with Guangdong Province in the south and Hunan Province in the west.
History: Human settlers moved to this region four or five thousand years ago. Before the Qin Dynasty (221BC-206BC) put it under the administration of Jiujiang Shire, Ganzhou was a part of the Chu Kingdom in the Warring States Period (476BC-221BC). By the Three Kingdoms Period (220-280), a city-level administrative apparatus had been established, which is said to be the initiation of city-level governing bodies in southern Jiangxi.
Physical Features: Mountains and hills are the predominant types of landform of Ganzhou City, covering a percentage of eighty of the city's territory. Surrounded by mountains, Ganzhou is higher in the circumference and lower in the central part which is made up of hills and river valleys.
Climatic Features: Enjoying a subtropical humid monsoon climate, the city has abundant rainfall. Intense precipitation usually begins in May. Boiling days in summer and chilly days in winter are relatively fewer. The annual average temperature is about 19C (66F).
When to Go: spring and autumn
Special Local Products: southern poplar mushroom, konjak, orange, tea, red melon seed
Scenic Spots:
Tongtian Cliff: Located 10 kilometers (6.2 miles) northwest of the Ganzhou city proper, the Tongtian Cliff is reputed as the treasury of the ancient grotto art in South China. It holds the largest complex of cliff grottos of Jiangxi Province, with entirely 279 stone cases in the cliffsides and 359 stone Buddhas, most of which are engraved during the Tang and Song dynasties. Since the Song Dynasty, cliffside inscriptions of poets and scholars had existed over nine hundred years. Perfectly set off by the surrounding natural sceneries, Tongtian Cliff is an ever pleasant summer resort of Ganzhou.
Meiguan Ancient Post Road: In order to promote the trade communication, the Tang Court constructed the post road, the passage merchants of Jiangxi and Guangdong must take. Two thousand years later, it is still kept intact. December or January is the best time to Meiguan, as it is just the florescence of plum blossom all over the hill and dale. The ancient post road is superior choice for tourists fond of tranquility and something redolent of the past.
Universities in Ganzhou
Gannan Normal University
Gannan Medical University