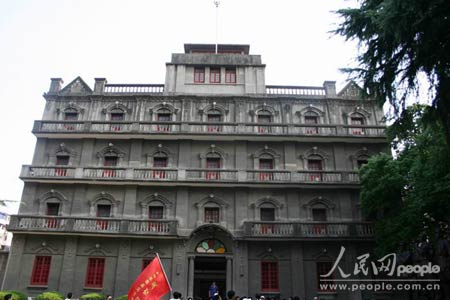 Nanchang is the capital of Jiangxi Province . It has 1,11 million citizens and an area of 70 square kilometers. One of the ancient cultural cities in China, Nanchang was built as early as 201 B.C, and became a famous metropolis in the Tang and Song (618-1279) dynasties. Its geographical location made Nanchang a strategic importance. It was the birthplace of the Chinese People@,@s Liberation Army.
The annual mean temperature of Nanchang is 17.5C. The spring is warm an rainy; the summer is hot. the autumn is dry; and the winter is snowy.
There are many tourist attractions in Nanchang, such as the Memorial Hall of the August 1st Nanchang Uprising, the People's Square, the August 1st Park, Qingyunpu, and Tengwang Tower.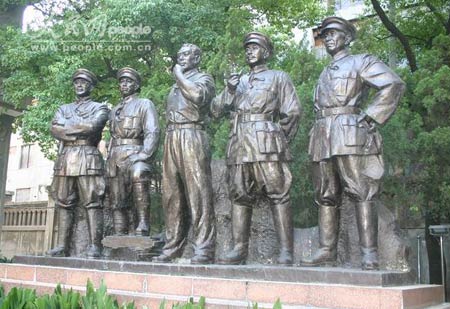 Nanchang means 'a prosperous south part of China'. Being over 2,200 years old, Nanchang is a city with significant historical relevence. As the capital city, it is undoubtedly the political, economic and cultural center of Jiangxi Province. Nanchang belongs to the sub-tropical monsoon climate; therefore it will bring you mild and pleasant weather for almost all the year round.
Nanchang is a beautiful city with the Gan River, the mother river of local people, traversing through the whole city. Water is her soul or in other words water carries all her beauty. Lakes and rivers in or around Nanchang bring a special kind of charm to the city. Nanchang is honored as 'a green pearl in the southern part of China' thanks to its clear water, fresh air and great inner city virescence.
Long and splendid history endows Nanchang with many cultural relics, among which the Tengwang Pavilion is the most famous. It is no exaggeration to say that Tengwang Pavilion is the pride of all the locals in Nanchang. Many men of letters left their handwritings here which tremendously enhance its classical charm.
Universities in Nanchang
Nanchang University
Jiangxi Institute of Education
Nanchang Institute of Technology
Jiangxi Science and Technology Institute
East China Jiaotong University
Jiangxi Agricultural University
Jiangxi Bluesky University
Jiangxi Normal University
Jiangxi University of Finace & Economics
Jiangxi University of Trainditional Chinese Medicine
JiangXi People's Police College
jiangxi Garments Technology Institute
Medical College of Nanchang University